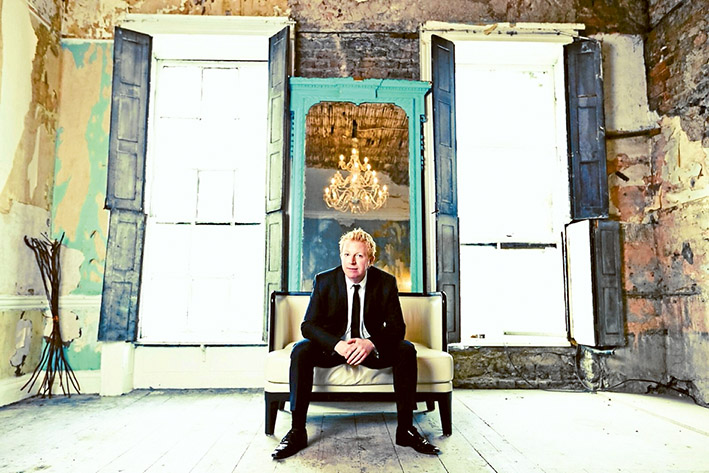 The voice of Ireland is back.  With over 6 million Youtube hits and 3 million+ album sales worldwide, a starring role in the critically acclaimed Irish musical Paddy, and the imminent release of his 14th album, there's no slowing TOMMY FLEMING down as he sets forth to mark his long-awaited return to tour Australia.
Coinciding with the release of Tommy's new album, Walk The Road Together (released April 7 through ABC Music), the Irish singer/songwriter & actor will perform a run of shows down the East Coast through April/May.  Renowned for his soaring vocals, heartfelt lyrics and captivating live performances, Fleming's own take on Traditional Irish, Folk & Contemporary music has seen him become one of Ireland's biggest selling artists.
Tommy's previous three visits have seen him perform sell-out shows around the country (including Melbourne's Hamer Hall & Sydney's State Theatre with Elaine Paige), and he's looking forward to performing for Australian audiences once more – "I always love coming back to Australia.  I have long regarded Australia as a second home, I have performed on many stages around the world but stepping on stage for an Australian audience is always special, there's an honesty and earthiness to the Australian audience that you don't find anywhere else in the World."
Don't miss Tommy Fleming at Frankston Arts Centre on Thursday 4th May.
Tickets at www.thefac.com.au or call 03 9784 1060.