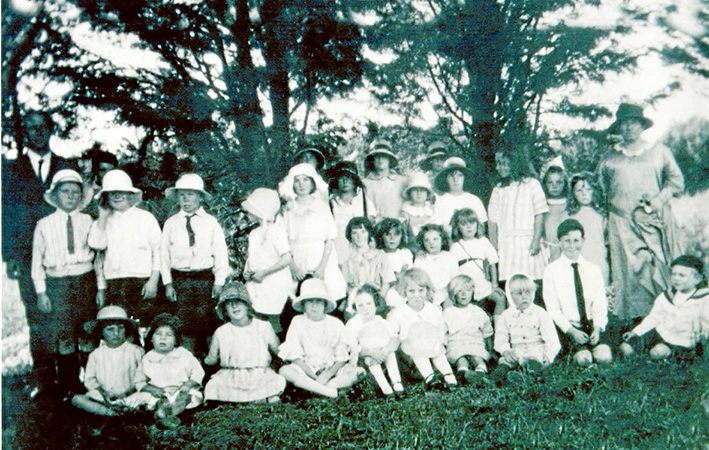 CHILDREN attending Sunday school at Aspendale Presbyterian church in 1927 received their religious teaching while sitting under a tree.
It was adults only inside the church.
In the past 90 years much has changed. The original church building is now used as a hall for such community activities as play groups, dancing classes and meetings of Alcoholics Anonymous.
The newer church building – completed in the 1970s – is still busy on Sunday mornings and while the electric organ remains, a small band plays the music.
Children are actively involved and the service is relaxed.
The new minister, the Rev Brett Peatman, 39, is a father of four and an active member of the broader Aspendale community and "keen to foster a down to earth community of locals who follow Jesus every day".
Mr Peatman says much has changed and there is a lot to celebrate this year as Aspendale Presbyterian Church reaches its 90th year.
He said Presbyterians comprise the fourth largest Christian denomination in Australia. The church originated in Scotland and is known for its leadership structure (no hierarchy of bishops), love for the teachings of Jesus Christ and challenging preaching.
Mr Peatman said the church wants to "bring together a wide group of people who have contributed to its 90-year history".
The 90th celebration service will be held on Sunday 30 April at 10am followed by lunch.
Mr Peatman said anyone with a connection to the church or an interest in the Aspendale community can attend.
Details: www.aspendalepc.org.au or call 9580 6161.
First published in the Chelsea Mordialloc Mentone News – 12 April 2017