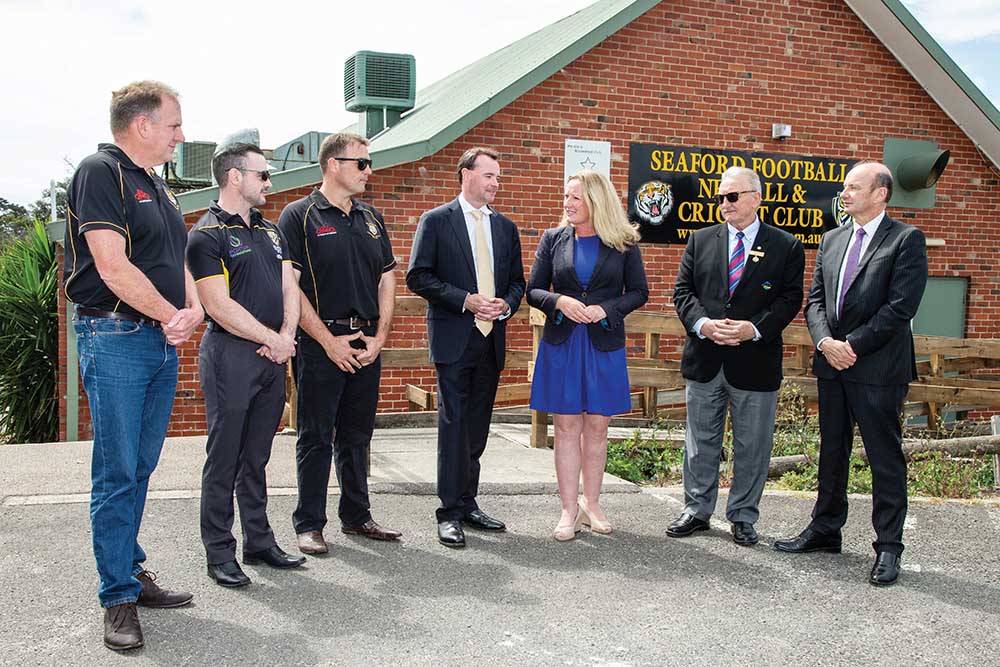 LIBERAL Carrum candidate Donna Bauer has visited RF Miles Reserve to announce a $2.6 million funding commitment to the ground if the state Coalition win the upcoming election.
This announcement matches the election commitment made by Labor MP Sonya Kilkenny on 19 October towards new facilities.
The Seaford Football Club home ground has been out of use due to nearby Level Crossing Removal project works.
"We've listened to the community and we're getting on and building a better RF Miles Reserve where more families can spend quality time together," Ms Kilkenny said about her commitment.
"We're building on what people already love about Seaford, creating more open space and a brand new pavilion for local sports clubs to grow. I'd like to thank Seaford residents for their patience as these important works were undertaken, this level crossing removal now means a safer and less congested community.
"Major works to restore and improve the oval will start later this year, with the brand new surface ready to go for the 2020 footy season."
Frankston mayor Cr Colin Hampton has expressed his support for the "positive announcements" being made for the ground.
"We have had numerous discussions with politicians and candidates and will continue advocating for this vital upgrade to be completed ahead of the state election in November," he said.
"I'd like to thank Seaford Cricket Club and Seaford Football Netball Club for their efforts in lobbying for this project, and urge the community and club members to continue to raise their voice and let candidates know that this project will secure their vote."
Mr Hampton has also called for a commitment of federal funding from Dunkley MP Chris Crewther and Labor candidate Peta Murphy.
Council has committed $3.347 million towards works to refurbish the ground.
While their ground has been overtaken by level crossing works, Seaford have been playing their home matches at Belvedere Reserve.
Donna Bauer and Sonya Kilkenny MP both talked at a forum organised by Frankston Council on 30 August.
The election will take place on 24 November.
First published in the Chelsea Mordialloc Mentone News – 31 October 2018