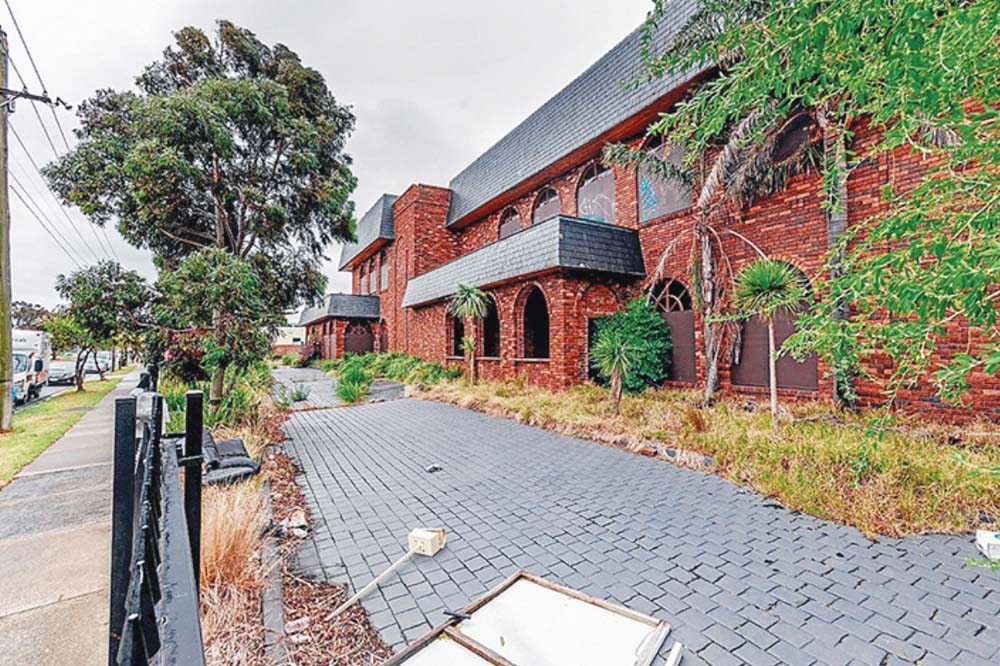 FRANKSTON Councillors have voted to maintain resources to investigate issues and breaches of local law from the notorious Ambassador Hotel.
The move was sparked by a November 2018 investigation of the site by council officers, the CFA, and Victoria Police. Council said the visit last year was made due to reports of alleged use of properties for residential purposes "without the appropriate permits".
People and pets were removed from the properties during the visit, a move Frankston mayor Michael O'Reilly said was necessary to maintain "fire safety and the safety of our residents."
"Frankston City Council takes fire safety and the safety of our residents very seriously, and will take appropriate action, where necessary," he said.
"Through the Country Fire Authority and Victoria Police, Council officers entered the Ambassador Chapel property in November of last year to remove residents and their pets.
"None of the agencies enjoy having to undertake this sort of work. Thankfully we were able to immediately connect these residents with local support services and pets were taken into care."
Councillors voted on 29 January to "continue to monitor and investigate issues and or breaches of relevant acts and regulations emanating from the Frankston Ambassador site."
A statement from council encourages people in need of emergency accommodation are urged to contact SalvoCare Eastern on 1800 825 955.