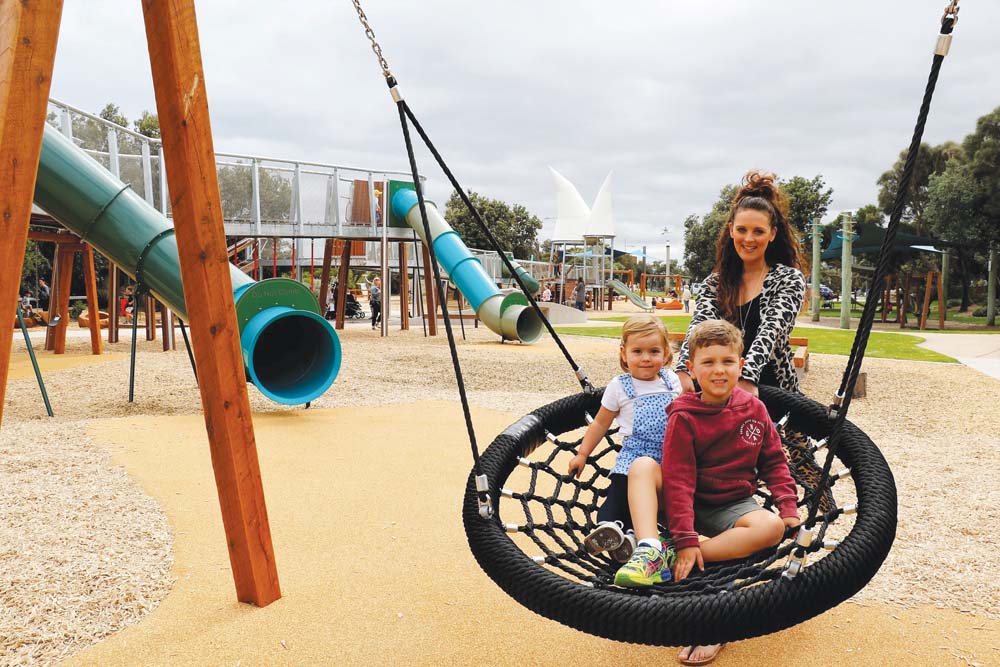 THE Waterfront playground area has opened back up to the public, signalling the end of $1.2 million works.
Frankston mayor Michael O'Reilly said the previous equipment was demolished and replaced with "durable materials that are far more resilient to the harsh coastal environment."
"The new playground at the Frankston Waterfront is an awesome space for kids to play and enjoy," he said.
"I urge families in the Frankston area to get down there to check it out. Why not pack some snacks, or utilise the great new barbeques and make a day of it."
The Waterfront playground can be found off the Nepean Highway by the Frankston Foreshore Reserve.