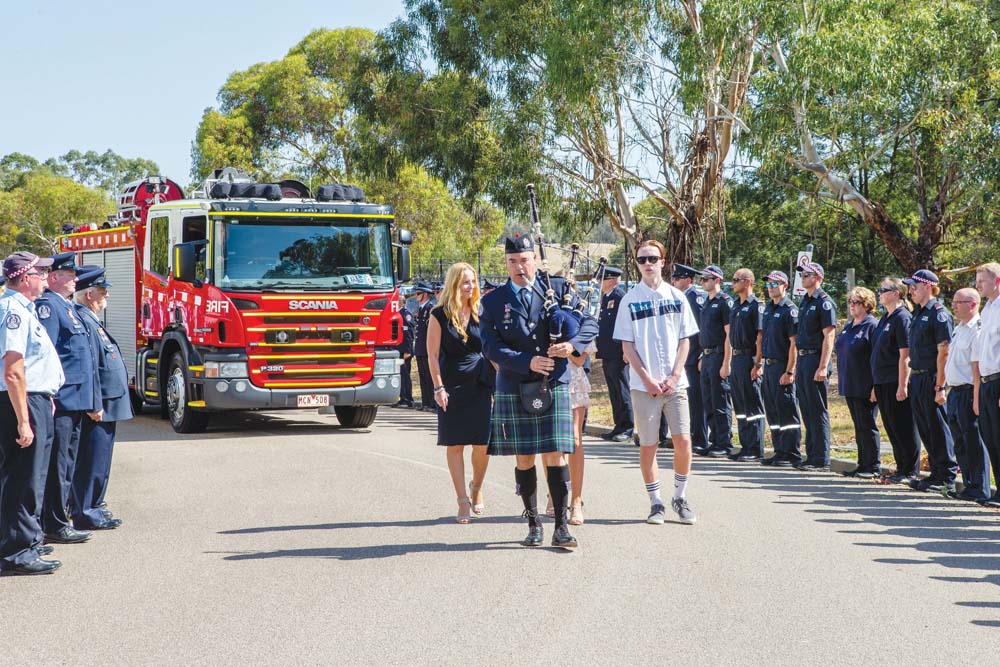 THE former officer-in-charge at Mornington Fire Station who chose to end his life in a Swiss euthanasia clinic last week left behind a loving family, many friends – and a message to legislators.
Troy Thornton, 54, who suffered from multiple system atrophy, said in an interview with website Starts at 60 "the Victorian euthanasia legislation needs to be modified to enable people like me with a chronic degenerative disease to have access to the law, not only those defined as 'terminal'.
"As a first-responder I have seen too many traumatic suicides and suicide attempts. An assisted suicide in Australia would reduce the trauma not only for emergency services personnel but for the families and friends affected by such deaths.
"Australian doctors can and do withhold the necessary medical reports and documentation needed by the Swiss authorities for an assisted suicide. This makes the process of gaining approval in Switzerland even more difficult."
Mr Thornton, who was diagnosed in mid-2014, was told there were no treatments for the progressive neurodegenerative disorder and no prospect of recovery. He chose to end his life on his terms accompanied by his wife Christine, Friday 22 February.
Troy's sad passing was made more difficult by Victorian assisted-dying laws which prevented him dying at home with his friends and family, including children Laura, 14, and Jack, 17.
Victoria is set to become the first Australian state to legalise voluntary assisted dying, but Mr Thornton was unable to qualify because he could not find two doctors willing to say with absolute certainty that he would die within 12 months – a condition to access the legislation in his case.
Frustrated by the stalemate, he urged voters to tell politicians they wanted control of their own end-of-life choices.
Messages of condolence flooded onto social media from former colleagues at Mornington, Mt Martha and Langwarrin fire stations last week.
Frankston MP Paul Edbrooke, also a former firefighter, said "our friend Troy Thornton passed away in Switzerland after making the brave choice to end his suffering.
"Troy was exceptionally intelligent, funny, a gifted sportsman, an exceptional firefighter and friend to us all.
"After working with Troy for years, I am feeling devastated by his passing and I know so many of his colleagues and friends will be feeling the same, but we are also happy that Troy was in control to the end."
Mr Thornton was assisted in his journey by pro-euthanasia campaigner Philip Nitschke of Exit International. He was put in touch with the Life Circle clinic which also helped Australia's oldest scientist, Dr David Goodall, end his life last year.
A Mornington Peninsula fire fighter's social media post ended: "Your shift is over mate, your brothers and sisters will take it from here."