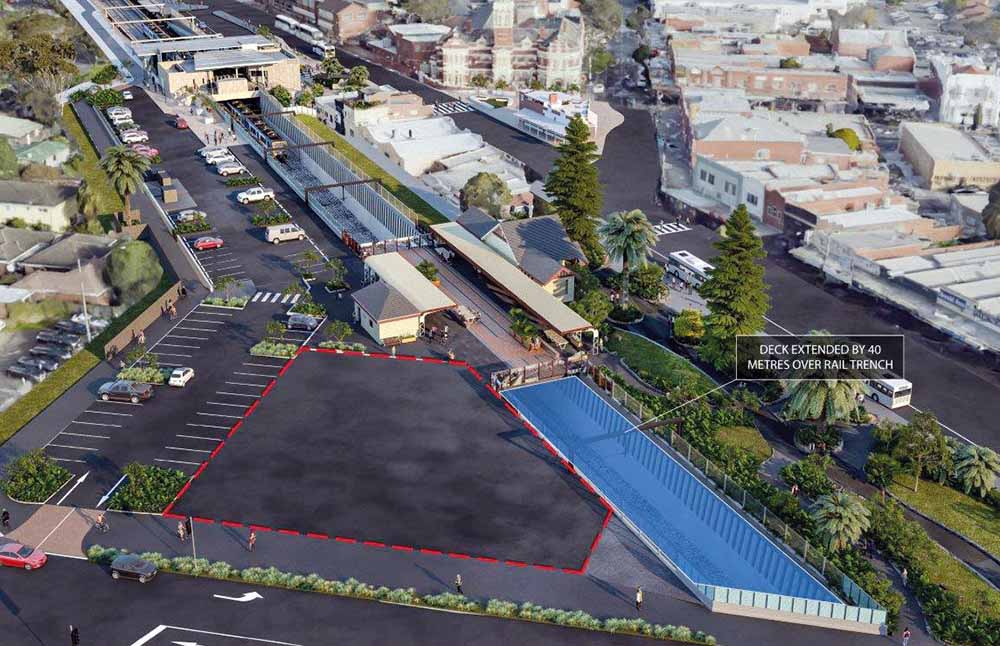 KINGSTON Council will put $2.9 million into the creation of bigger decks at Cheltenham and Mentone Stations as part of their redevelopment.
Kingston mayor Georgina Oxley said council was "proud to partner with the LXRP to deliver a greater community outcome beyond removing the level crossings."
"Council has been happy to work in partnership with the Victorian government to leverage their $3 billion investment along the Frankston line and have been proactively advocating for the best outcomes for the Kingston community," she said.
"Our $2.9 million contribution will have inter-generational benefits, by increasing the open space in Mentone, bringing Cheltenham Park into the activity centre, and increasing parking for shoppers in Cheltenham."
As part of a motion passed at council's 23 April meeting, council voted to seek "further discussion" about expanded decking areas at both the stations. The successful motion stated that council would "authorise officers to negotiate for the additional decking at Cheltenham and Mentone up to a maximum financial contribution by council." The amount of that financial contribution was kept confidential at the time.
Cr Oxley said council had been asked to put in $6 million, but agreed with the LXRP to put in $2.9 million of ratepayer money on the condition that council will maintain the open space areas.
"The level crossing removal projects are a once in a generation opportunity to shape these key retail precincts, and will ensure these new areas are more attractive, pedestrian friendly and have improved links to the surrounding retail areas," she said.
More information at levelcrossings.vic.gov.au
First published in the Chelsea Mordialloc Mentone News – 24 July 2019