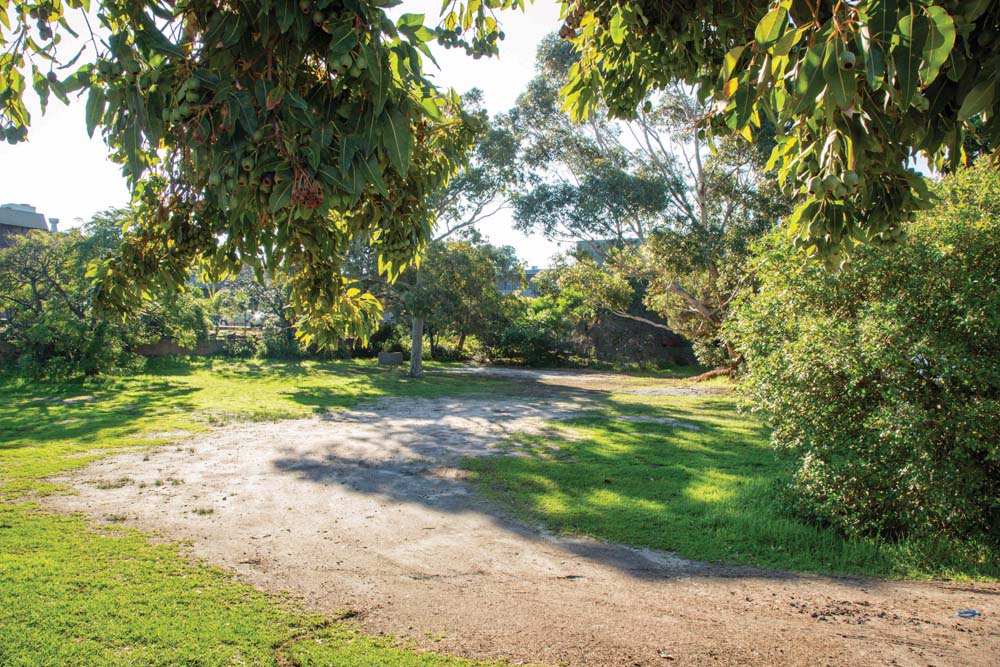 PUBLIC land in Evelyn Street, Frankston is one step closer to being made a park.
Councillors voted on 22 July to call for a "report to the August 2019 ordinary meeting on the option to formalise Evelyn Street as a public park." The motion was carried unanimously.
On 18 February, council voted to negotiate the sale of the Evelyn Street land to the Department of Justice in a vote that was intended to take place behind closed doors. Councillors voted to bring that debate into the public section of the meeting.
On 3 June the decision to sell the land was reversed. Crs Kris Bolam, Sandra Mayer, and Brian Cunial voted in favour of negotiating the sale of the land in February, and switched sides in June to vote in favour of retaining the land as open green space ("Sale of Evelyn Street open space stopped", The Times, 11/5/19).
The parcel of land is across from the Frankston police station.