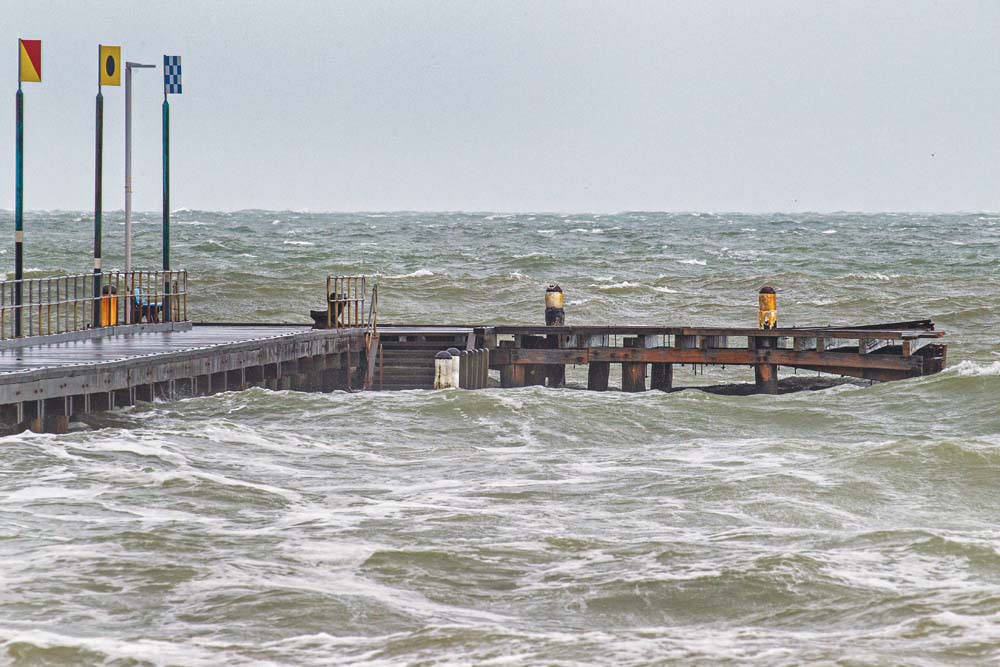 FRANKSTON Pier is in need of repairs after a 20 metre section of it broke off in harsh winds.
The end of the pier broke free on Friday, 9 August and floated down to the beach. Parks Victoria closed off pier access to the public and is currently "assessing the damage to the pier and the works that will be required to repair the damage."
Parks Victoria's acting regional manager of marine and maritime Sofia De Lesantis said "as a result of the severe weather event declared across Victoria on Thursday 8 August, Parks Victoria closed access to Frankston Pier to the public. This morning, a 20 metre section of the pier broke off into Port Phillip Bay which included lighting, a navigational aid and a seat. No one was injured and the section has since washed ashore."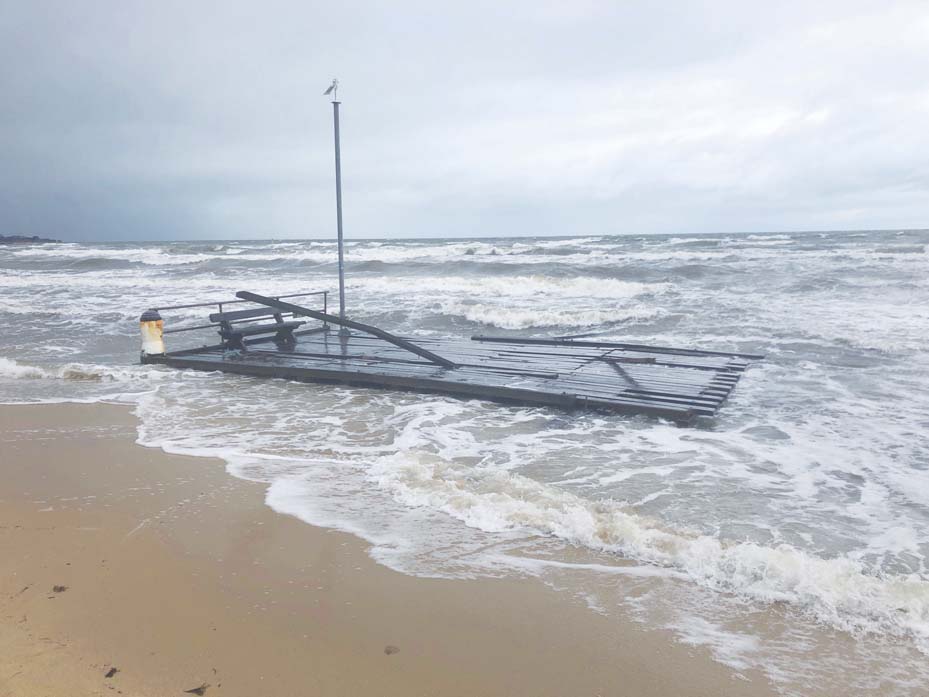 "Parks Victoria is issuing communications to all mariners and has now updated our website and rangers are on the ground to ensure members of the public are kept safe," she said.
"In severe weather events we advise people to avoid visiting piers and be cautious along the seafront. Make sure today you show a little bit of patience because there will be plenty of people trying to assist with hazards."
A Bureau of Meteorology report on Friday stated that "damaging westerly winds" of up to 100 kmph were expected to hit the Mornington Peninsula. They recorded a 95 kmph gust of wind in Frankston at around 9.05am that morning.