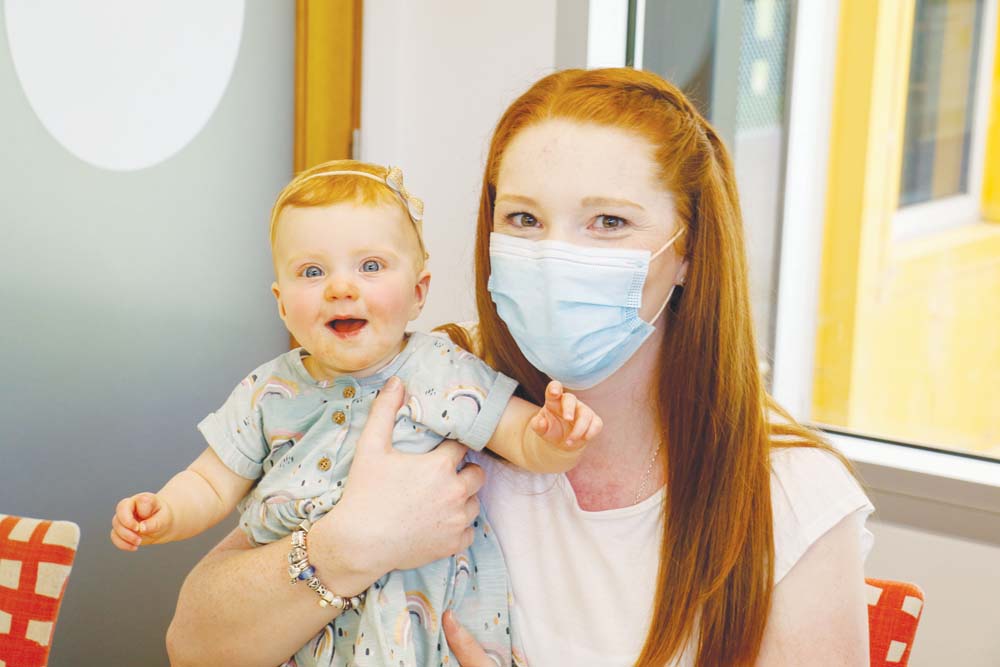 ---
FRANKSTON'S maternal and child health centres have reopened with COVID-19 prevention measures in place.
Nurses are now transitioning back to in-person consultations, after the pandemic forced them to conduct their work over the telephone.
New mother Hayley said the service had helped her and her eight month old daughter Ginny (pictured) during the lockdown.
"The nurses went above and beyond to answer all my questions. I didn't feel rushed and they've been incredibly supportive," she said.
To learn more about Frankston's maternal and child health team or to book an appointment visit frankston.vic.gov.au/MCH
First published in the Frankston Times – 17 November 2020