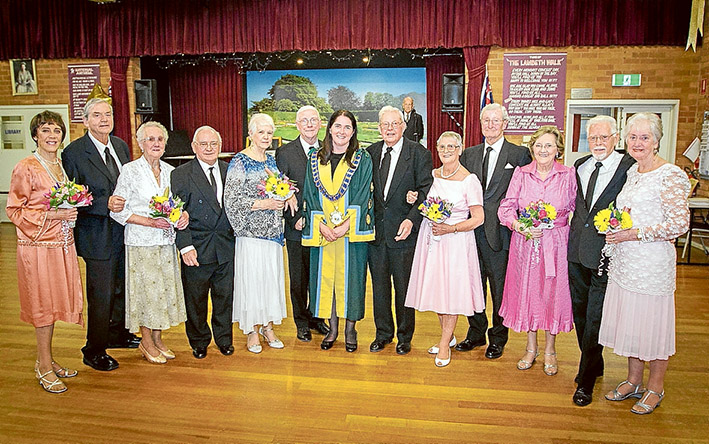 IT'S never too late to dance the day away. A dozen seniors attended a debutante presentation dance this month at Aspendale Senior Citizens Club.
Seniors aged in their 70s and 80s put rehearsal time to good use by gracefully dancing despite some never having danced in public before.
Kingston mayor Cr Tamsin Bearsley said it was inspiring to watch.
"It just goes to show we are never too old to learn new skills. I congratulate Aspendale Seniors for the event and for encouraging their members to stay young at heart."
One debutante confided to the mayor he had never learned to dance before so it had been a real challenge to remember the moves.
Debutantes celebrated with a dinner and more dancing with friends and family after the main dance on Saturday 13 August.
Aspendale Senior Citizens Club offers a range of activities for seniors aged 55 and over and arranges bi-monthly bus train and theatre trips.
Call Annette Nadj on 0417 302 595 or email muffya@dodo.com.au for details.
First published in the Chelsea Mordialloc Mentone News – 24 August 2016