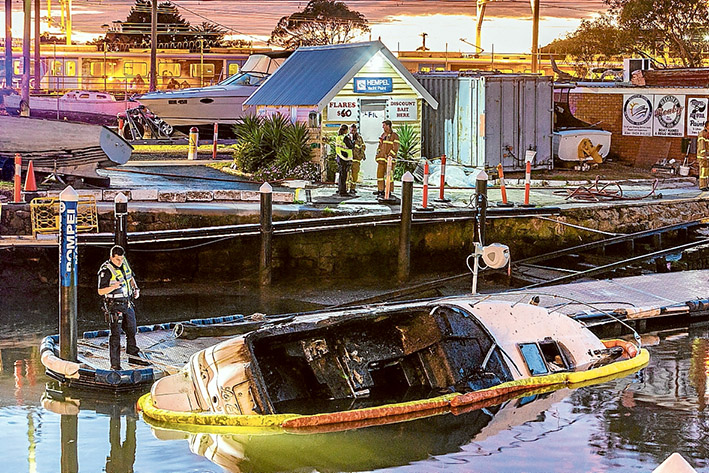 POLICE are treating as arson the burning of two boats on Mordialloc Creek early Monday morning (29 August).
CCTV cameras perched atop boatman Leon Pompei's shed showed two men in hoodies, track suits and masks setting the fibreglass boats ablaze, 4.20am, and then running from the scene. 
The fires took 40 minutes to bring under control with fire brigades blocking off Nepean Hwy to traffic to allow hoses to carry water from the seaward side of the bridge.
Both boats were burnt to the waterline with firemen using pontoons to try to inhibit the spread of leaking fuel.
An arson and explosives squad member was briefed at the scene and the boats being lifted from the water Tuesday morning.
Detective Sergeant Nigel Fox, of Kingston CIU, said extra CCTV footage from the railways was also being viewed. 
Anyone with information should call Crime Stoppers on 1800 333 000.
First published in the Chelsea Mordialloc Mentone News – 31 August 2016