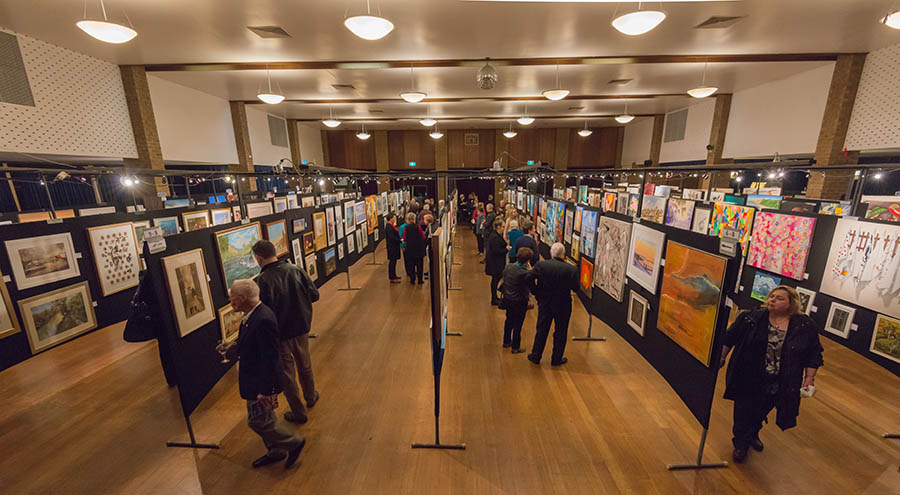 Now in its 42nd year, the iconic Chelsea Art Show is the Peninsula's largest art shows with almost 450 entries on display as varied as oil/acrylic, pastel, drawing, watercolour and photography.
The judge panel will have as main judge Michael Goff, an award-winning artist with many awards and commendations to his credit. He teaches art classes and he is a sought-after demonstrator and Judge at Art Societies, Rotary art shows and Invitational art shows, as well as a featured artist at several Rotary Art Shows and he has been part of numerous successful solo and group exhibitions. He has many works in private collections in Australia and overseas. The Photography judge is Lyn Haywood, who recently completed a Diploma in Photo Imaging and is about to complete her Diploma of Visual Arts. Lyn teaches photography and Photoshop at Chisholm TAFE
The Rotary Club of Chelsea is in charge of organizing the event, with the help and efforts of several local community groups and the generosity of local businesses and associations: RICOH, Lowe Construction, Ray White Chelsea, Bendigo Bank of Aspendale Gardens & Edithvale, Patterson River Golf Club, Resolve It Now and Clarenvale Retirement Village.
"The City of Kingston recognises that having a vibrant arts and cultural scene is fundamental to our community. I am very pleased to say that Kingston hosts a variety of art spaces, arts and cultural organisations and services, professional and non-professional artists, creative industries and arts workers.
Our rich arts and cultural identity helps to strengthen community connections and the Rotary Club of Chelsea continue to play an integral part in bringing the community together through the Chelsea Art Show. Now in its 42nd year, the show provides a showcase for artistic talent and is a major fundraiser for local charities.
Events such as the Chelsea Art Show strengthen the value of arts and impact on the cultural life of Kingston and its communities."            
David Eden MAYOR, City of Kingston
There is an excellent canteen that offers a variety of food while you enjoy a nice hot cup of tea or coffee.
With bus & train service conveniently located at Chelsea Station and ample parking off Chelsea Rd, it's just a 2-minute walk for some time well spent at Chelsea Hall, Station Street Chelsea.
So be sure to head down to the Chelsea Art Show this Queen's Birthday weekend for on display is a great range of high quality artwork, for you to enjoy and purchase.