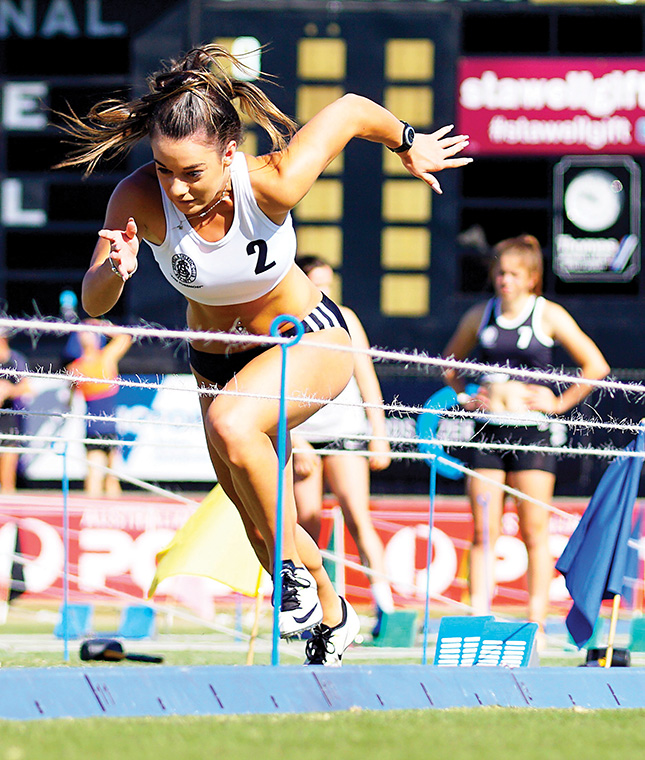 By Ben Triandafillou
IT has been six years since the running of the 'Gift' on the peninsula but the Frankston Athletics Club has announced that they will reignite the event and host the 2018 Frankston Gift on Sunday 14 January.
Next year's Frankston Gift will be run at the Frankston Football Oval with $1500 available in the prize pool for each of the women's and men's gifts.
The Frankston Gift will be run on the same weekend as the 2018 Rye Gift which the Frankston Athletics Club believes will only have a positive effect on the event.
"We are hoping people from the Rye Gift will stay down on the peninsula and come and compete the following day in Frankston," Frankston Athletics Club treasurer Craig McConchie said.
"We have deliberately chosen to run our events over different distances to the Rye Gift so that the runners aren't repeating what they had run the previous day."
As the races are "professional" races, prize money is offered for all events, which is generally paid to everyone who makes a final.
Each athlete is given a mark or handicap based on their ability allowing all competitors to have an equal opportunity to win their chosen event.
There are 15 proposed events on the program, including a football/ netball club relay and an emergency services relay.
The Frankston Athletics Club is now looking for sponsors for the Frankston Gift to help raise the prizemoney that will be on offer.
If you have any queries about the event itself or sponsorship opportunities, contact the club at frankstongift@hotmail.com.