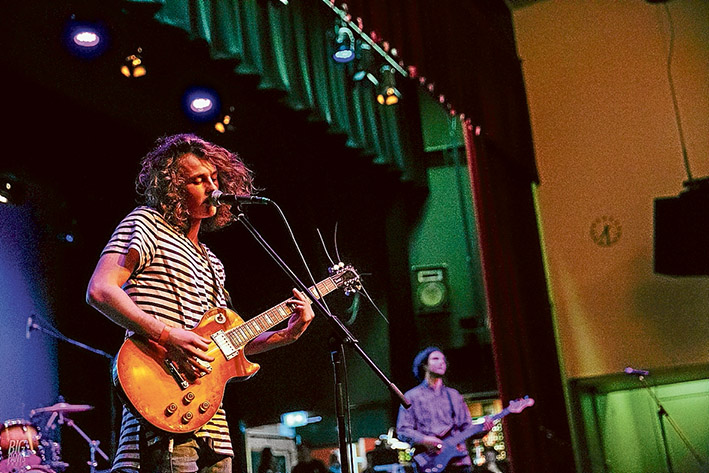 FUSE Productions and Kingston Youth Services are calling on unsigned young musicians to perform at the annual Battle of the Sounds heat in Mordialloc this month.
Talented Kingston youth will battle it out in front of a live audience – alongside headline act Reuben Stone and 2016 Battle of the Sounds winner Alyssa (Alzzy) Allet – on Friday 18 August at Allan Mclean Hall in Mordialloc.
Solo artists, duos, bands, and performers of all genres and styles are encouraged to apply and promote their music to the Kingston community and beyond.
Winning performers will take home and industry prize pack, which includes recording time at the Alamo Studio, a photography shoot, and an online distribution pack, courtesy of World of Music, Frank Amato, and Ditto. Competition runners up will also receive recording time at Deluxe SRS rehearsal studios thanks to Deluxe Audio.
The winning act will also get the chance to progress to the regional heats, and the grand final which will be held at next year's Moomba Festival.
To enter the Kingston heats, contestants must be under the age of 21, unsigned, and have a connection to Kingston.
The event is a fully supervised event and is presented by Kingston's youth-led Fuse Productions crew, with Victorian Government's FReeZA Program, and The Push Inc.
Fuse Production Crew is made up of young people aged 14-25, and Kingston Youth Services is recruiting crew members with an interest in events, marketing, music, and audio engineering to join.
To secure a spot as a spectator at the fully supervised, all ages, drug and alcohol-free event – grab a ticket for $10 at the door (cash only), or for $8 at kingstonarts.com.au online.
Battle of the Sounds is on 6pm-9pm on Friday 18 August at Allan McLean Hall, corner Lewis and Albert streets, Mordialloc.
For performer applications or more information phone Kingston Youth Services on 1300 369 436 or see kingstonyouth.org.au online.
First published in the Chelsea Mordialloc Mentone News – 16 August 2017