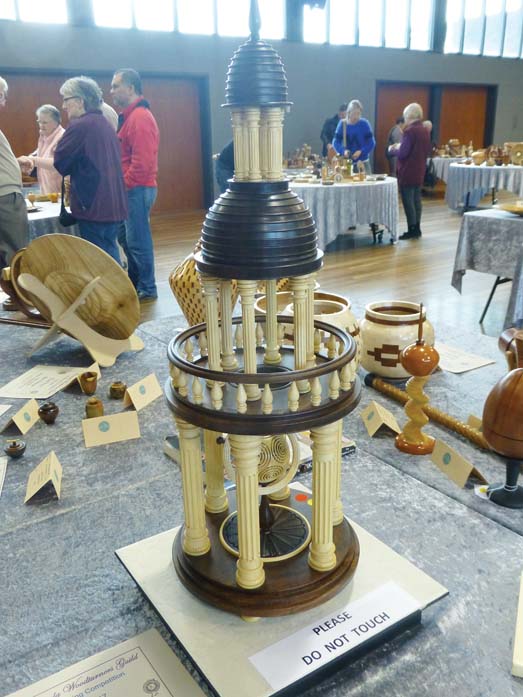 THE Peninsula Woodturners Guild's  "Woodturning in the Park" Exhibition will run from 18-23 January 2018 10am to 4pm each day. Entry is free, as is parking in the grounds of the McClelland Gallery and Sculpture Park, 390 McClelland Drive, Langwarrin.
Items will also be offered for sale. Demonstrations of woodturning will be held at the Club's Studio and workshop which is located within the grounds of the Sculpture Park.
Woodturning is an age-old craft done largely by hand. As the lathe turns and spins a piece of wood, it is shaped by hand, using a chisel. This process brings out fantastic colours and grains in the wood and can be displayed in beautiful ways.
The technique of spinning wood on the lathe produces sculptural and artistic items, alongside utilitarian ones such as bowls, platters, pens etc. Demonstrations on the day will have a variety of items showcased. This is your chance to get close to the maker, have your queries answered, or to get in touch with makers for a commissioned piece, be it a wall hanging sculptural piece, clock, or a handcrafted component for your chair/rocking chair, wooden tables etc. The possibilities are endless.
Enjoy this rare opportunity to get your hands on a handcrafted item, using an age-old craft. In an age filled with cheap, disposable and machine-made items, a craft that goes back centuries is definitely something to behold.
If your interest lies beyond being a buyer, and you'd like to join the Guild to have a go yourself, you can download the application form the website pwguild.org.au
The Guild was formed in 1984 with objectives of:
Bringing people together interested in all facets of the craft;
Expanding the interest in the craft by developing the talents of members through lectures, demonstrations and workshop experience; and
Bring the craft to the wider population through exhibitions, workshops etc
Membership grew from humble beginnings to over 200 and the Guild now has its own demonstration/meeting area with audio visual facilities and a dedicated workshop with a number of lathes and associated equipment where training sessions are held for members under the guidance of tutors 6 days per week.