Teen arrested after Carrum Downs fire
A FIRE that swept through part of Carrums Downs during Saturday's statewide heatwave may have been started intentionally.
Police arrested a 15-year-old girl in relation to the bushfire that forced the evacuation of about 30 residents from Darnley Drive and Augusta Court on Saturday (6 January).
The initially small fire began in nearby Blue Wren Rise at about 3pm and quickly threatened to engulf homes.
A Darnley Drive house was badly damaged by the fire. No-one was injured and firefighters managed to bring the blaze under control by about 9pm on Saturday evening.
Police announced on Sunday morning that Frankston Crime Investigation Unit detectives charged the arrested Carrum Downs teenager with intentionally causing a bushfire.
She was bailed to appear at a children's court at a later date.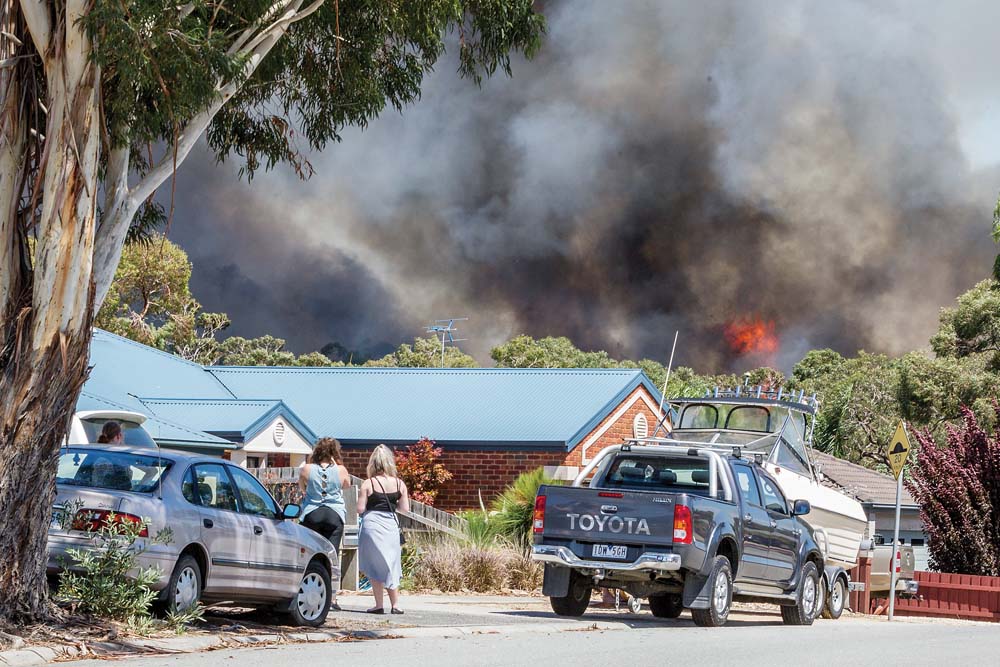 More than 300 firefighters responded to control the Carrum Downs fire amid the hottest day of the summer in Melbourne with temperatures topping 40 degrees celsius on Saturday afternoon.
A cool weather change brought with it high winds but fears this may fan the flames did not eventuate.
The blaze ripped through 36 hectares of bush.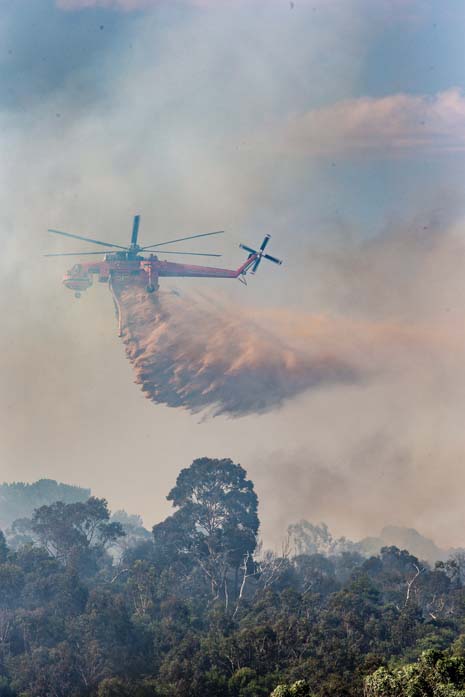 Two water bombing helicopters were called in to help fight the fire at its peak.
"We've had one property which has sustained some fairly significant damage where some embers have come in through the roof, through an evaporative cooler," Country Fire Authority regional chief officer Trevor Owen told ABC News.
"There is also some fencing at the back of those properties and we've also sustained some damage to four sheds."
The CFA advised residents to evacuate to a safe point at Carrum Downs Shopping Centre while firefighters brought the blaze under control.
Firefighters also tackled a grass and scrub fire in Hastings at Cemetery Rd on Saturday afternoon.
A water bomber was called in to douse the fire that burned close to a BlueScope Steel oil and gas pipeline.
The two fires were among about 50 across Victoria reported to firefighters.
Victoria's Emergency Management Commissioner Craig Lapsley defended a decision not to issue an emergency warning for the Carrum Downs fire.
"Even though there may be structures alight, or there may be fences alight or outbuildings that's something the incident controller will determine about what is the immediate threat versus the immediate threat to life and injury," he said at a media briefing.
"Obviously that's a dynamic environment.
"The emergency warning is where there is imminent danger to your life."