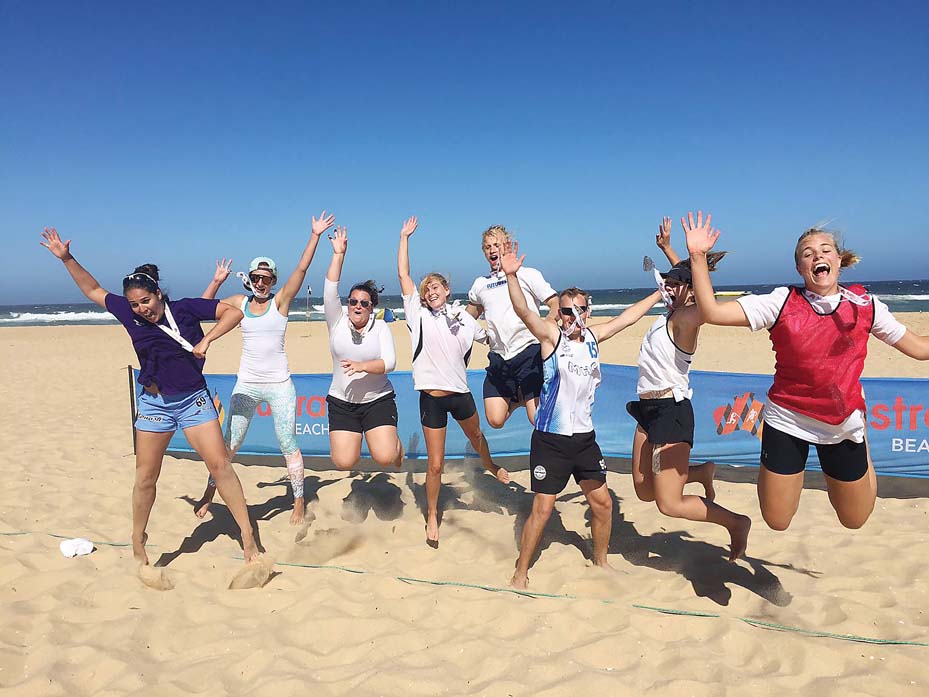 LOCK in your family for the Australia Day long weekend, January 26-28, and get down to the Frankston Waterfront where entry is free for a mammoth festival of live music, food trucks, sporting fun and more!
In 2018, after an astoundingly successful first year, Australian Beach Games is set to descend on six cities in five states, at 6 spectacular beach locations, and the kick off will be at our very own Frankston Waterfront.
Visitors to Australian Beach Games can do as little or as much as they want.  There are numerous sports on offer to enter as an individual or team, or you can just head over for a bite to eat with family and friends.
The event is very family oriented, with a large assortment of jumping castles and amusements on offer for the younger visitors, and the atmosphere will be a whole lot of fun from morning until eve with a spectacular line up of live musicians playing all day.
With something for everyone, registrations are still open for all sorts of sports to be played on and around the beach including volleyball, netball, soccer, dodgeball, frisbee, 3on3 basketball and more!  There are swimming races available as well, along with an aquathlon, chess and even darts!  Hop opline at www.australianbeachgames.com.au to find more info or to register as an individual or as a team.
The team have paired with Hocking Stuart Frankston to bring you an opportunity to win some of your food & drink as well.  Just get down to the pier to find their road board, where you can share your snaps to win vouchers for the weekend!
Imagine spending your Australia Day Long weekend playing sport on the beach with your mates, followed by a cold one and a bite to eat while listening to live music down by the pier as the sun set.  It doesn't get much better than that!
For more information visit www.australianbeachgames.com.au.  You can also follow the event on Facebook @ozbeachgames and on Instagram on @australianbeachgames.
See you at the beach!