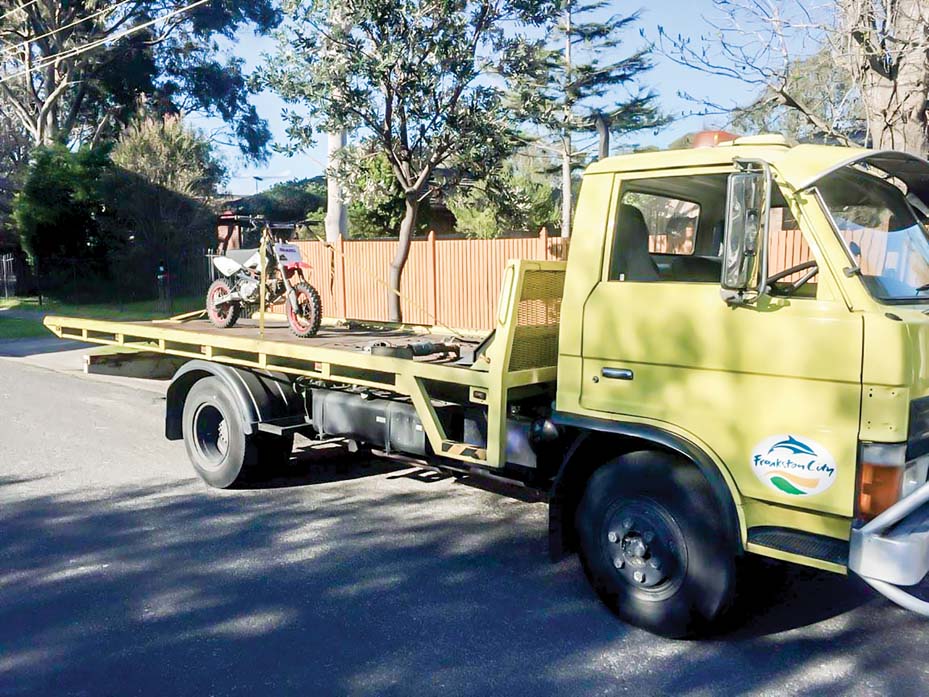 SOMERVILLE Highway Patrol members and Frankston Council staff worked together last week to nab the rider of a monkey bike seen riding in the Seaford Wetlands.
The riders are unwelcome because they cause damage to the wetlands and equipment, with a ranger on-site at the time repairing 13 locks suspected to have been broken by the riders.
Police monitoring the Seaford North Primary School speed zone in nearby Airlie Grove, saw a monkey bike coming from the wetlands which failed to stop for them as directed, Thursday 20 September. They and the council officer followed the rider to a nearby house and found the bike hidden in a garage with the engine still warm. It was towed away and will be crushed if the $800 release fee is not paid.
Parents picking up their children, and the school principal, were reportedly pleased with the police's efforts. However, the rider's mother was said to be less pleased with her son and his mates.