ONCE marginal state seats along the "sandbelt" in Mordialloc, Carrum, and Frankston have seen huge swings towards Labor in Saturday's state election.
Carrum MP Sonya Kilkenny maintained her hold on Carrum, after easily defeating the former member, Liberal Donna Bauer.
Ms Bauer held the seat until the 2014 election, when she was narrowly defeated by Ms Kilkenny with a gap of just 1.4 percent separating the two
A massive 11.7 percent swing towards the Labor Party saw the difference widen to 24.8 percent in Carrum at the close of counting on election night. With a swing of more than 10 percent needed to change the result, Ms Kilkenny will be considered sitting in a safe seat going into the next election.
Ms Kilkenny took to Facebook to thank her supporters.
"Your support has been overwhelming and means everything to me," she said.
"Thank you for giving me the incredible opportunity to work for you for another four years. Together, we'll keep getting things done."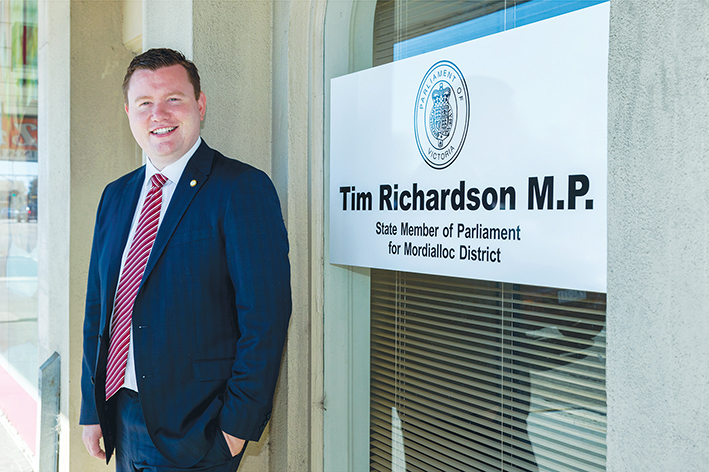 Mordialloc will also become a safe Labor seat, after Labor MP Tim Richardson consolidated his position with a big win over Kingston councillor and Liberal candidate Geoff Gledhill.
With 77.3 percent of the vote counted from this weekend, Mr Richardson had widened the gap from 4.2 percent in 2014 to 29.5 percent on a two party preferred basis.
"To be re-elected as the Member for Mordialloc is a profound privilege. The people of Mordialloc have put their trust in me and Andrews Labor Government for a second time, and I intend to live up to that trust once again," Mr Richardson said.
"I got back to work on the Monday after the election with a clear plan to get things done. The Mordialloc Freeway will be out to tender shortly, our work to remove the Level Crossings in Cheltenham and Mentone will start in December, and the Level Crossing removals at Edithvale, Chelsea, and Bonbeach will begin next year."
The results for Mr Richardson in Mordialloc and Ms Kilkenny in Carrum were two of a large number of impressive Labor wins across Victoria on Saturday night.
Frankston MP Paul Edbrooke also comfortably defeated Liberal candidate Michael Lamb to book a second term as the member for Frankston.
With 72.8 percent of the vote counted, a close to 10 percent swing towards the Labor party in Frankston had been recorded. The difference between both major parties stood at 1 percent in the 2014 election, it currently stands at 20 percent.
Heading into the election the seat was Labor's most marginal. Remarkably, given a swing of 10 percent would be required to swing the result, the Australian Electoral Commission would consider Frankston a safe seat if the result remains unchanged.
The main event pledge of Mr Edbrooke's campaign was the commitment of $562 million of state government funds to expand Frankston Hospital.
"We've already got the planning for the hospital, hopefully by the start of next year we've started construction, and before the next election we hope to have it constructed. What we've heard over the last four years is what we've been doing is great, new stations, Overton Road, Chisholm TAFE, school investment. But they want more resources at the hospital so people in Frankston and on the peninsula don't have to go all the way to the Monash on the weekend if their kid gets a bump on the head," Mr Edbrooke said.
"It's a great endorsement that people in Frankston want to be listened to. They want their opinions taken into account. They want Frankston to be at the forefront of state politics, which we've done over the last four years. This is an indictment that people in Frankston won't be scared into voting for people."
Shock results also occurred south of the sandbelt, where three safe Liberal seats on the Mornington Peninsula face strong surprise challenges from the Labor party.
Labor candidate Chris Brayne holds a narrow lead over Liberal candidate Russell Joseph in the safe Liberal seat of Nepean, and could be set to claim a shock win.
First published in the Chelsea Mordialloc Mentone News – 28 November 2018