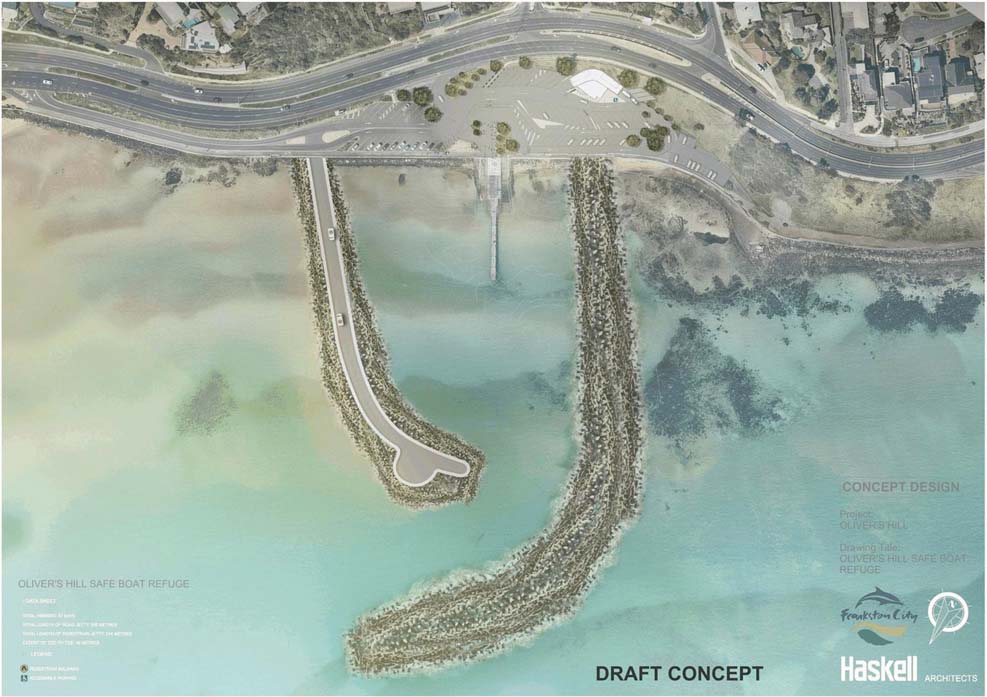 FRANKSTON Council will be hosting four "drop-in" consultation sessions about the proposed breakwater at Oliver's Hill.
The four events will allow people to "view the proposed plans for the Olivers Hill precinct, learn more about the project, have your questions answered and provide feedback to help inform future plans."
The proposed plans have been met with backlash from organisations such as the Frankston Beach Association.
A report released last month detailed the impact a breakwater may have on the sand at Olivers Hill ("Breakwater for boats passes another hurdle", The Times, 26/11/18).
The location of the breakwater would also serve as a new home for the Frankston Coast Guard.
Despite the scheduling of these information sessions, it still remains unclear how the project will be funded. Council resolved on 19 November to advocate for state and federal governments to match council's $8 million contribution to the project. Re-elected Frankston MP Paul Edbrooke made no commitment to the project during his election campaign.
The sessions will take place at Functions by the Bay on 15 December 10am-1pm, 19 December 4.30-7.30pm, 19 January 10am-1pm, and 22 January, 4.30-7.30pm.