STUDENTS have put their minds and hands together to create an artwork to shine a spotlight on the effects of climate change.
Frankston High School teacher Emily Vogt said her students were driven to make the piece after hearing about environmental damage.
"As one of the focuses for their middle school elective, students are inspired to make art about issues that concern them. Recently we had environment assemblies that touched students, so we thought about how we could use that to communicate our concerns about global warming," Ms Vogt said.
Year 9 and 10 students at the school worked together over a long period of time to create two pieces that showcased their concerns. Ms Vogt said a lot of hard work had gone in from the students.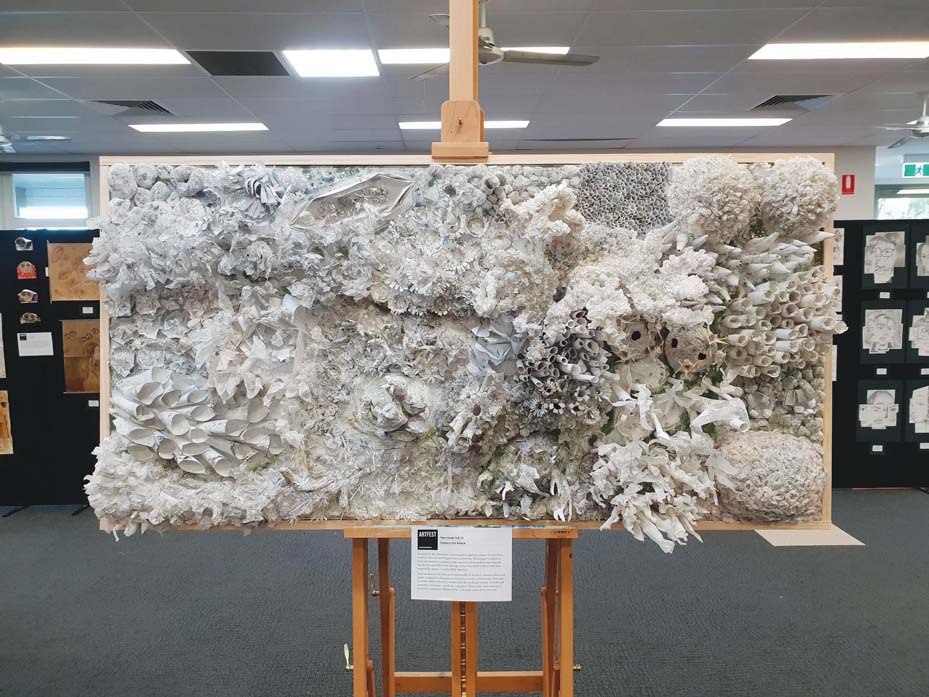 "Both pieces are constructed with various types of paper, the students prototyped paper as a construction tool and the techniques they would us. We used paper of different thicknesses, tissue paper, and some wire," she said.
"Over 40 students were involved. For each class it took about a month after research and prototyping.
"We had such a good reception to it as well from people at the arts show, I think it's something that really touches the public and concerns them. On the peninsula we are lucky to have the beaches we have, and we should protect them."