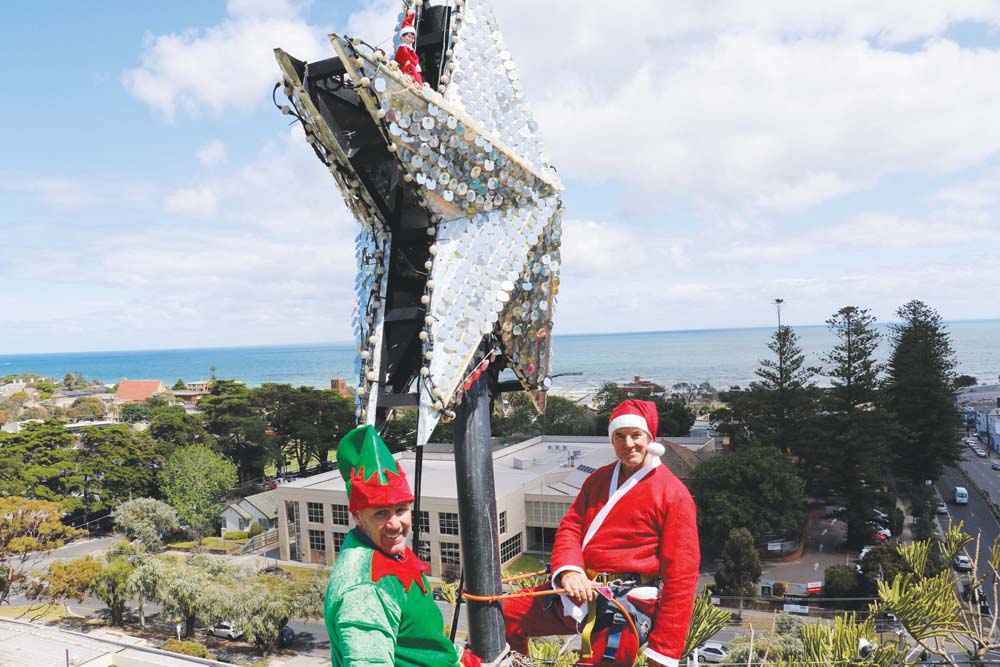 LOCAL lights fitter Tony Hansen, the man known for fitting Frankston's' giant Christmas tree with its lights each year, has passed away.
Mr Hansen had recently caught the eye of many excited Christmas celebrators by donning a Santa suit while rigging the lights on the giant Christmas tree on Davey Street ("Lights festival turns 21", The Times, 12/11/18). He had been doing the job for nearly two decades.
"A few years ago I acquired a Santa suit. Each year I put the jolly costume on to delight the young kids who walk by on their way to school," Mr Hansen said before Christmas.
Frankston mayor Michael O'Reilly said "it is with sadness that I acknowledge the passing of our long-standing Christmas tree arborist, Tony Hansen. Tony had assisted with the rigging of the Christmas lights on Frankston's famous Norfolk Pine since 2000 and it was the job he most looked forward to every year.
"It was always wonderful to have him as part of our Christmas Festival team. On behalf of Frankston City Council, I would like to offer my condolences to Tony's family and friends during this difficult time. Thank you for igniting the Christmas spirit in us all. You'll be sadly missed."