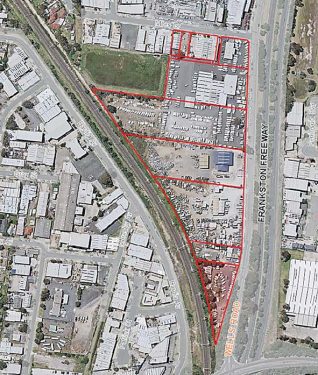 COUNCILLORS have called for the state government to provide a face lift to the Kananook train station.
The station is set to become home to stabling for trains, after stabling was removed from Carrum Station during level crossing removal works.
Council resolved to write to transport Minister Jacinta Allan to seek "a meeting to discuss the current changes underway to Kananook Railway Station and surrounds as a result of the Level Crossing Removal Authority projects. In particular to discuss the impacts of these projects and opportunities available to better enhance the public use of the precinct such as improving disability access, landscaping and urban design improvements."
Council will also offer "to work with the relevant State Government Departments to develop a Kananook Railway Station Precinct Plan."
Cr Glenn Aitken said at the final council meeting of the year that Kananook Station had in parts become "smutty" and "grotty". He noted the "desperate need for better lighting" at the station.
"The lighting at the bus stop is appalling, you move around in strange shadows late at night," he said.
"Kananook Station is a dump. It's an absolute dump. It's a nasty little station, when it was first built it was a nasty little station."
"It reeks of urine and defecation, because people get off the train from Melbourne, they're bursting to go, there is no toilet, and where else do you go. You either have a pee on railway station or artfully achieve it from the overhead pedestrian pass down onto the freeway. Heaven help anyone who happens to be travelling on the freeway, particularly if you're in a car where the top is down, otherwise you'd think there was a major aberration in the weather and you were getting yellow rain."
On 25 September 2017 council voted in favour of a motion that read "in light of the recent announcement that the Federal and State Government will work jointly on the development of a business case for the electrification of the rail network to Baxter, which may include Langwarrin as the initial stage of works, the Minister for Transport be called upon to delay the Kananook Stabling Project. The request is made on the basis that there is spare capacity within the network to stable trains in the short term and the proposed $187M committed to the Kananook Stabling Project would be better invested in the Baxter Electrification Project. Further that the decision to delay the Kananook Stabling Project would not have a negative impact on the other projects along the Frankston line."
Council had flagged their opposition to Kananook Station being used for stabling. Then mayor Brian Cunial said in late 2017 that "we hope that this will see the Victorian government reconsider moving train stabling facilities to Baxter rather than Kananook, a decision which would save over 200 local jobs."
The Level Crossing Removal Authority said seven commercial premises in Kananook will be compulsorily acquired to build the new stabling for trains. Jayco Page Bros Caravans is one of several businesses impacted by the property acquisitions. ("Rail rises at river, The Times, 8/3/17″)