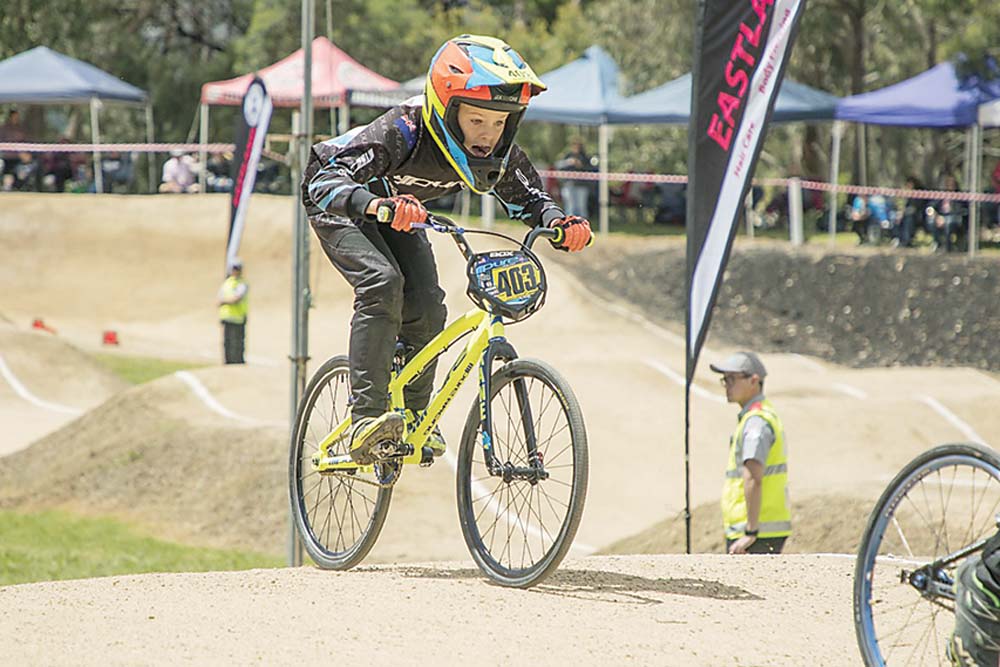 THE 2019 BMX racing season kicks off on the Mornington Peninsula this week with one of the longest running series in Victorian BMX, the 'Track Attack', set to take place at the Frankston Sharks BMX club on Thursday 17 January.
Now in its 20th year, the Track Attack series is held over an entire week and uses six different locations from across Victoria for riders to battle it out to be crowned champion.
This year, Frankston Sharks BMX club have the privilege of holding the fourth event under lights on the Thursday night with the first race set to kick off at 5:30pm.
Riders from all around Australia and as far as New Zealand will all be making the venture as well as several local hopes from the Frankston BMX club.
For some of the Frankston BMX club members, such as Maya Ellis, it is the first chance for them to move out of the sprocket classes (under-7s) and start racing for real points towards podium finishes (sprocket classes don't score).
Kane Lansdown is another Frankston BMX club member heading to the Track Attack and he knows the track like the back of his hand having raced on the circuit for a few years now. Lansdown has made his way into the under-10 boy's category where the competition is just as fierce as the elite men and women's categories.
Despite being a junior's division, the boys and girls train just as hard as the elite, living and breathing everything BMX, and in a class where one error can be the difference between first and last, Kane is there to give it his all.
Now in his 3rd year of racing he will be out there putting it all on the line, but having the best fun at the same time.
The series also utilises the BMX tracks at the Eastfield BMX club (12 January), Lilydale BMX club (13 January), Knox BMX club (15 January), Park Orchards BMX club (19 January) and Casey BMX club (20 January).
For further information on the Track Attack visit the Frankston Sharks BMX Club Facebook page and for anything else BMX and mountain bike related, check out The Riders Life on Facebook or Instagram.