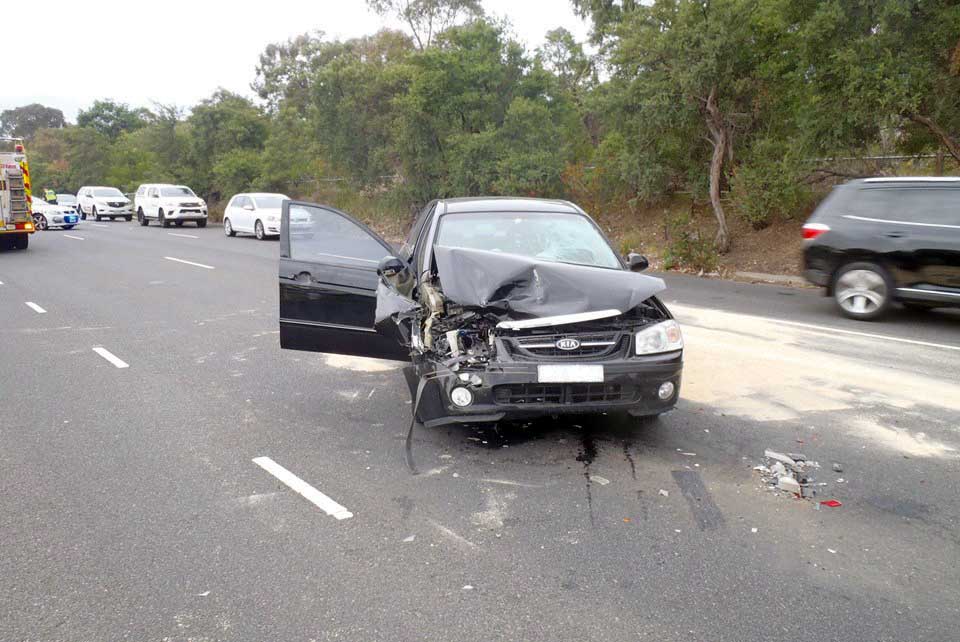 A DRIVER has fled the scene of a three vehicle crash that took place on the Nepean Highway in Mordialloc a little after 8am, 8 January.
Police said the nose to tail collision occurred at 8.08am on Nepean Highway, Mordialloc.
Police said the "offending vehicle" was a black Kia Cerato. That car was towed from the scene, and the offending driver left the scene on foot. They have yet to be identified.
Police wish to speak to the driver of the Kia Cerato, and anyone who may have witnessed the incident. Highway Patrol investigators are also looking for dash cam footage.
Anyone with information or who may have dash cam footage is urged to contact Senior Constable Silberer on (03) 9556 6101 or Crime Stoppers on 1800 333 000
First published in the Chelsea Mordialloc Mentone News – 16 January 2019