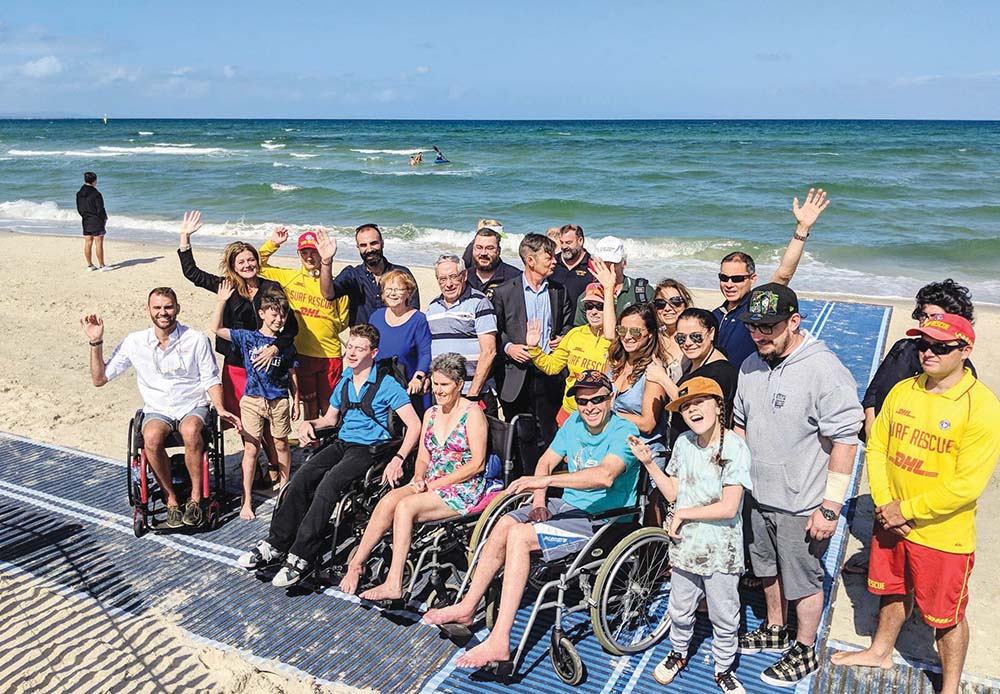 CARRUM Beach has been equipped with floating wheelchairs, mobile hoists, and adjustable beach matting to help make it more accessible to people with disabilities.
The matting stretches 70 metres and provides access directly to the beach.
The project was supported in part by Push Mobility, an organisation operated by people with disabilities. They helped purchase the equipment for the Carrum Surf Life Saving Club.
The project also received support from Kingston Council and the state government.
Carrum MP Sonya Kilkenny said "this is such a wonderful initiative, making Carrum Beach one of 10 wheelchair accessible beaches in Victoria."
"By breaking down barriers we are making sure more people than ever before can enjoy our beautiful beach. Thanks to the Carrum Surf Lifesaving Club for their tremendous support."
First published in the Chelsea Mordialloc Mentone News – 30 January 2019