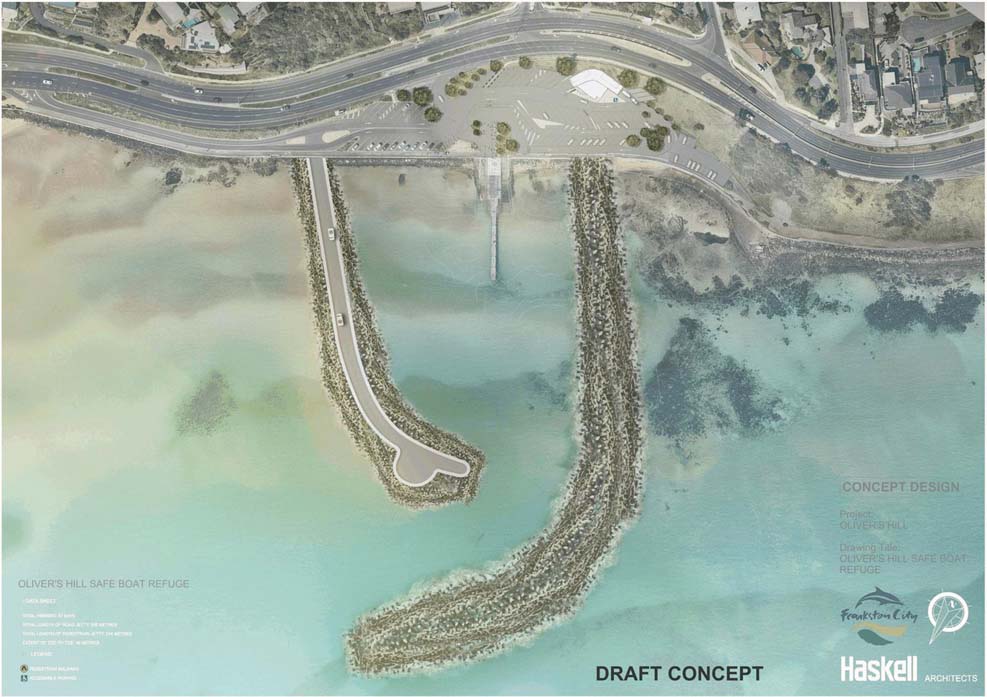 FRANKSTON Council CEO Dennis Hovenden has conceded that the Oliver's Hill breakwater project is in major jeopardy without funding from both levels of government.
Council pledged $8 million to the project and asked for $8 million commitments from both federal and state governments. Those commitments have not been made.
Mr Hovenden said at the 29 January council meeting that council had been "strongly advocating for matching contributions" from both levels of government, but "if unsuccessful, it is highly unlikely the project will proceed."
$500,000 of federal funding was made available for a completed environmental study on the project.
The project was a key issue during November's state election, with the unsuccessful Liberal candidate throwing his support behind the project. No other sitting member or major party candidate from either level of government followed.
Drop-in consultation sessions have been held to gauge community feedback on the project over the last month. It has received heavy criticism from organisations such as the Frankston Beach Association.