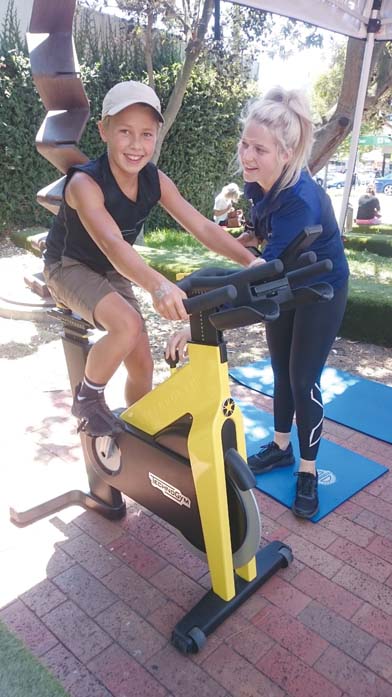 FRANKSTON'S first ever Youth Expo took place on 23 January, with multiple stalls set up to help young locals stay active and stay healthy.
The "Youth Mayor's Stay Safe and Healthy Expo" was an initiative pushed by youth mayor Gerard Felipe, who said he had come up with the initiative in collaboration with local school captains. ("Students team up for Youth Expo", The Times, 3/12/18)
A number of services set up stalls on the day, including Frankston Youth Services, Victoria Police, the Australian anti-ice campaign, SunSmart, headspace, PARC, and the WGKA Langwarrin dojo.
Frankston Council community strengthening manager Ken Liddicoat said "events like the Youth Mayor's Stay Safe and Healthy Expo are crucial to engaging local youth, I hope the event will continue to grow in the coming years."
"Council's youth service department is dedicated to producing good outcomes and opportunities for our local youth. We have many vulnerable young people in Frankston City who often feel isolated and alone. Events like this show these kids that help and support is available, and easier to access than they might think," he said.