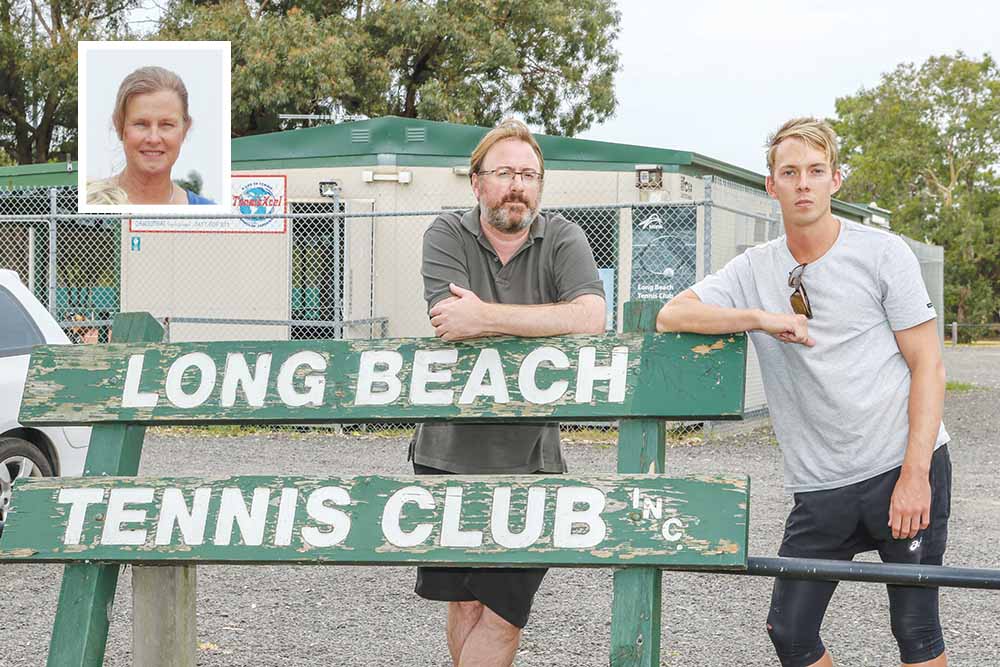 TENNIS Hall of Fame inductee Dianne Balestrat is calling for the Long Beach Tennis Club to receive funding to revamp their facilities.
Ms Balestrat, a former world number 4 and Australian Open doubles champion, now spends her time coaching the next generation at the Long Beach Tennis Club, and said the facilities there had become far too outdated.
"Many tennis clubs were built at a time when participation from women was lower. At Long Beach Tennis Club, there are no facilities to shower or change nor adequate lighting, which can make women and girls feel unwelcome," Ms Balestrat said.
"An upgrade will even out the playing field, making all members feel comfortable, regardless of their gender and ability."
The tennis club says they host 500 participants each year, and that an upgrade is needed to keep coaching kids to a high standard.
"Tennis has given me so many opportunities, and these days, I really enjoy teaching and passing on my knowledge to my students. Sound technique is imperative, I always emphasise that my students play to the best of their ability, regardless of whether they win or lose," Ms Balestrat said.
The club is based at Roy Dore Reserve in Carrum, which recently received a $3.2 million cash injection from the state government. The tennis club is calling on Kingston Council support a concept design for the development.
Long Beach Tennis Club president Blaise Northey said "Dianne knows what it takes to get the most out of her students, having coached at a national level, and it's amazing that we have a sporting legend in our community."
"A hall of fame tennis legend like Dianne deserves adequate tennis facilities to assist with coaching upcoming talent. Upgrades will attract a wider range players and allow us to excel in the growing space of disabled tennis."
Ms Balestrat was inducted into the Australian Tennis Hall of Fame at this year's Australian Open.
She said "being in the Hall of Fame is a tremendously wonderful feeling and to have my achievements celebrated is the ultimate honour. I am so proud to be etched in history, alongside some of the game's most famous players."
First published in the Chelsea Mordialloc Mentone News – 6 February 2019