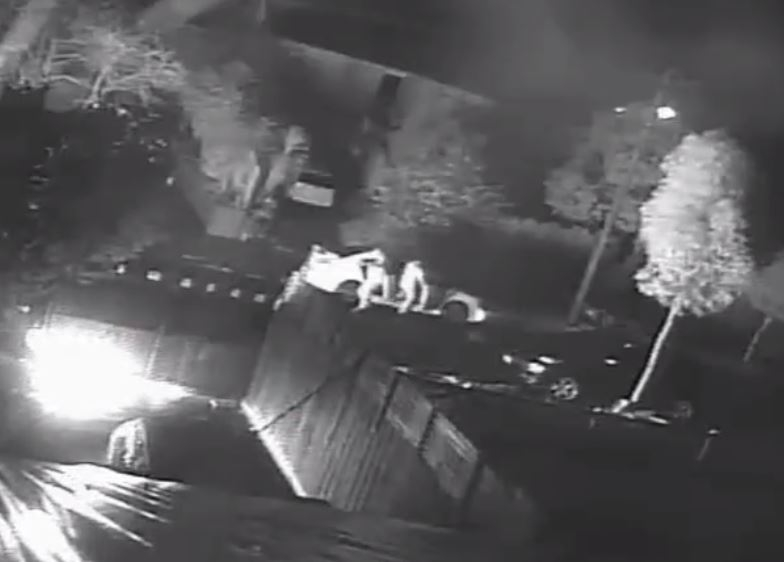 Detectives from the Echo Taskforce are today releasing CCTV footage as part of their ongoing investigation into a shooting and car fire in Frankston last year.
A number of shots were fired into a residential property on Warrain Street shortly before 5am on 31 May, 2018.
Two adults and a baby were inside the house at the time of the incident, however no one was injured.
Detectives believe the shooting was targeted at this property, which has links to Outlaw Motor Cycle Gangs.
However one shot also struck an unrelated neighbouring property, where a family including two children aged under four were asleep at the time.
No one was injured inside that house.
About 10 minutes after the shooting emergency services were called to reports of a car on fire on Carramar Drive, Frankston.
The fire is being treated as suspicious and police believe the two incidents are linked.
Investigators also believe that after setting the Mitsubishi Lancer on fire, the offenders left the scene in a light coloured SUV.
Echo Taskforce detectives are today releasing CCTV footage which shows two men exiting a vehicle before one discharges a number of shots from what appears to be a high powered firearm.
Investigators are also undertaking a number of forensic procedures to cross check the ballistic matches from the shots fired at this scene with firearms that have been seized by police.
Detectives also believe the vehicle shown in the footage was previously sighted in the Melton area.
Police are keen to speak to anyone who recognises the men or vehicle, or has any further knowledge about the incident.
Anyone with any information is asked to contact Crime Stoppers on 1800 333 000 or visit www.crimestoppersvic.com.au
Victoria Police News – Thursday, 14 February 2019