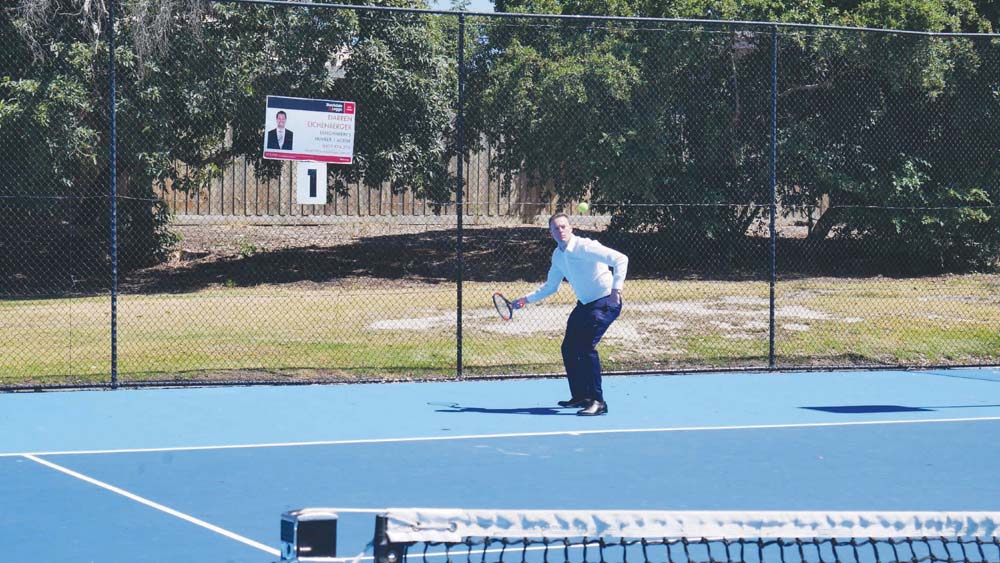 DUNKLEY MP Chris Crewther has announced two local clubs will receive funding boosts this week, with Delacombe Park and the Langwarrin Tennis Club collecting cash.
Mr Crewther said "I was pleased to meet with Sports Minister Senator Bridget McKenzie in Parliament to confirm $499,000 budgeted Federal Liberal Nationals Government funds for a massive lighting and electrical project at Delacombe Park, Frankston South, with lighting for both the soccer field and for cricket/soccer training facilities."
"I'm also proud to have announced over $163,000 I've secured from the Federal Liberal Nationals Government for the redevelopment of Langwarrin Tennis Club. This will mean multiple resurfaced courts, lighting and more, and is terrific for local tennis players, young people and the Langwarrin community."
Mr Crewther announced last year $3 million in budgeted funds for Lloyd Park in Langwarrin. The state Liberals also committed to providing funding if elected, and Frankston Council was asked to contribute. The Liberals lost the state election, and no announcement of funding has been made by Frankston Council.