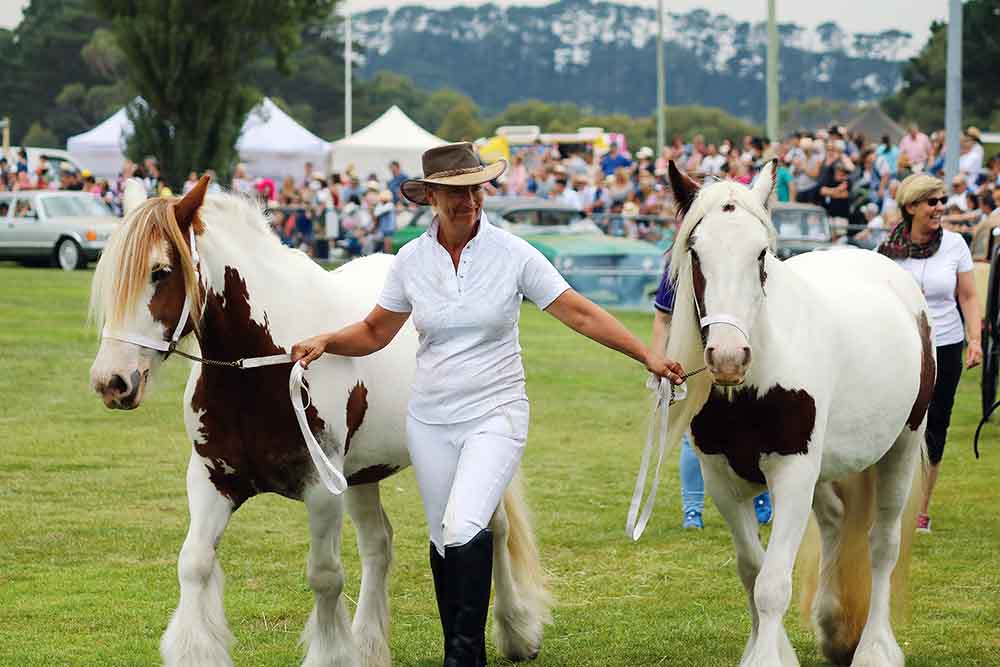 SATURDAY, 9th March, the Red Hill Showgrounds come alive with the festivities of one the State's most popular agricultural shows. Entries for most categories close this week including our inaugural Red Hill Apple Pie Competition with $500 prize money.
Visit our website and enter online: www.redhillshow.com.au/forms
The focus to this year's event is the new Mornington Peninsula Paddock, where show goers can visit so many local producers from Woolumbi Farm, Red Hill Truffles, Mushroom Foresty, Red Hill Brewery to Dromana Bay Mussells, Tuerong Farm and many more. Special thanks to our celebrated MC Richard Cornish, local published Food Writer and supporter of our local producers. We welcome to the MPP stage Chef Matt Wilkinson from Pope Joan and published author of Mr Wilkinson's numerous cookbooks; and Ben Moore from Mr Bees, a renowned honey guru. The 3rd Red Hill Cider show will take place in the Paddock with a masterclass hosted by 5 local producers including Mock Orchard, Seven Oaks, Harts Farm, 1061 and Cheeky Rascal. Tastings of the awarded ciders and an apple cider vinegar demonstration can be enjoyed.
Aside from the remarkable array of animals including Clydesdales, cattle, sheep, alpacas, poultry, minature goats, pet fancy rats, working dogs and more, we are thrilled to have the Australian Mountainboarders back. There will also be woodturning, spinning and weaving demonstrations. A new shaded zone will showcase the arts including the Willum Warrain indigenous kids' art caravan, puppet shows and music by Diddy Reyes & Lady Fox.
Pavilions will be filled with flowers, fruit, vegetables, cooking, craft, photography and art. Groove to the fantastic jazz vibes of The Jackson Four and kids will love the many FREE fairground rides including rock climbing, fire rescue challenge, mechanical bull ride, pony rides and more. Don't miss Victoria's only remaining Grand Parade at 3.00pm!
For show enquiries: ph: 5989 2357