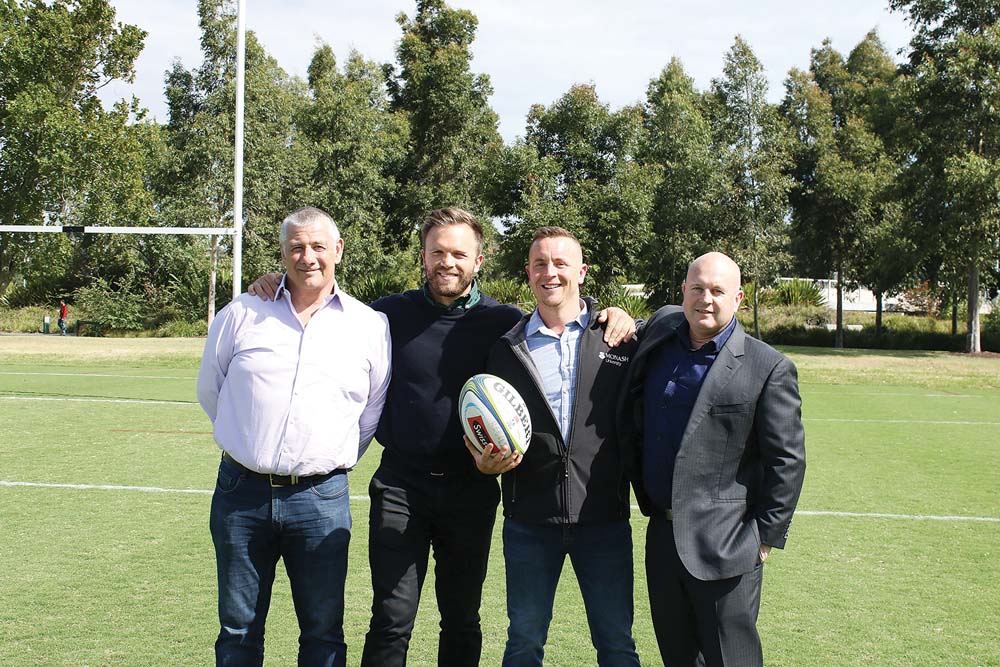 FRANKSTON resident and Monash University lead researcher Erik Denison has taken out the 2019 Peter Norman inclusion award at the Victorian Sport Awards on Wednesday 20 February.
Denison landed the prize for his world-first research which looks into the prevalence of homophobic and sexist language within sporting clubs and how best to find a solution to the issues.
The research, led by Erik Denison, from Monash University's School of Social Sciences, was delivered during the 2018 season to teenage rugby teams by current and recently retired players from the Melbourne Rebels.
Selected by a panel of industry representatives, Mr Denison was awarded the inaugural honour for pushing the boundaries to prove that real, genuine change can be made to ensure that sport is safe, welcoming, fair and inclusive for all.
Denison was thrilled to be given the award but said there were many people who put in a lot of time behind the scenes.
"This award recognises the work of a large group of people, particularly leaders within Victoria's rugby union community and players from the Melbourne Rebels, who supported our research focused on ending homophobic behaviour in sport," Denison said.
Denison's research was supported financially by the Federal Government, Rugby Australia, Rugby Victoria, the Woollahra Colleagues Rugby Club and by Australia's first gay and inclusive rugby team, the Sydney Convicts.
"It was brave of the Victorian rugby community to support this research so strongly. I know Rugby Victoria says rugby is a 'game for all', although sometimes these slogans don't translate to the grassroots. This was not our experience with rugby," he said.
"Everyone involved in rugby, from national, state and club leaders as well as coaches and players supported our research and efforts to end discrimination in all sports. This level of engagement is unheard of when conducting this type of research."
Mornington Shire Council also managed to land the Victorian Local Government Initiative of the Year award with their Fit N Fun program (All Abilities).
The Fit N Fun program allows up to 40 participants to enjoy being with their friends and connecting with the community.
Participants develop confidence to participate in sporting and physical activity programs, increase their skills, and are advised on healthy eating and personal relationships.
The program is held on Wednesdays at the Civic Reserve Recreation Centre, Mornington.