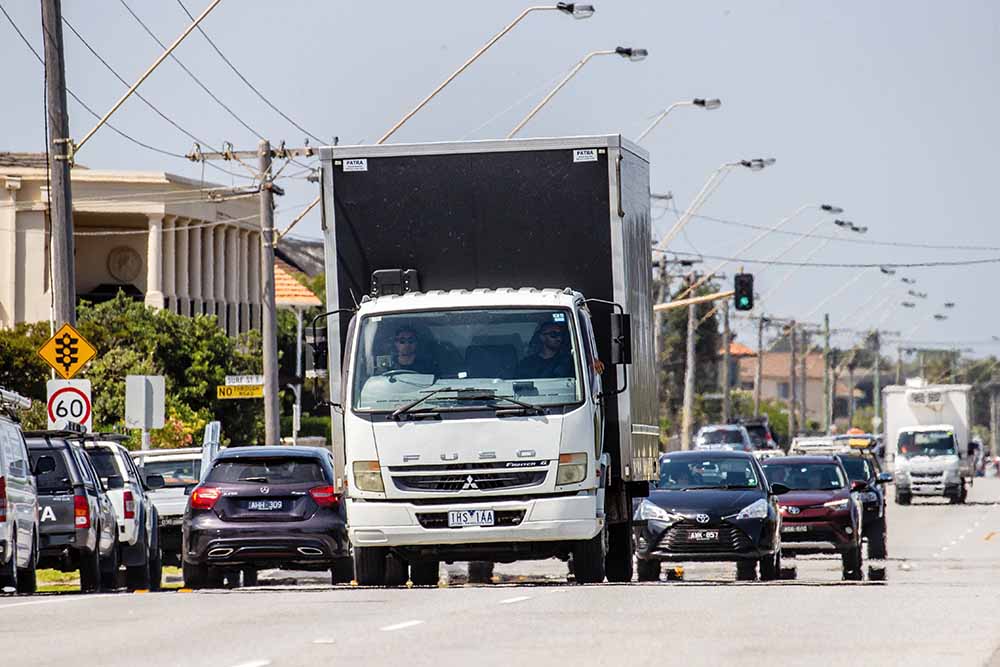 NEW restrictions are in place on Beach Road that are set to cut off access for trucks between Port Melbourne and Mordialloc.
Roads Minister Jaala Pulford said the state government's new 24/7 restrictions were introduced after trialling a range of truck curfew times along Beach Road since 2017.
"The new curfew will ease congestion on local roads and improve traffic flow for both truck drivers and the local community, it will also make our valuable beach side communities more accessible and safe," she said.
"By introducing truck bans on Beach Road, we'll improve the flow of traffic and reduce congestion. We're leaving local roads for cars and moving freight onto freight routes, which will improve traffic flow and increase safety for the hundreds of visitors to the area as well as the local community."
The changes came into effect on 25 February, although there are a number of trucks that will be exempt under the new rules.
Trucks making local deliveries, loading or unloading goods, or with no other route will be exempt from the 24/7 truck ban.
Other vehicles such as buses, caravans, cranes or concrete pumps will not be affected by the new restrictions.
With new restrictions on Beach Road in place, VicRoads will set their sights on Nepean Highway next. They are collecting data on the road to help inform potential future changes.
First published in the Chelsea Mordialloc Mentone News – 27 February 2019