KINGSTON Council has made an urgent deal with recycling provider Polytrade to save some of the municipality's recycling waste from landfill.
The Kingston municipality is one of 20 councils caught up in the midst of the state's recycling crisis caused by the closure of two SKM recycling sites.
Kingston mayor Georgina Oxley said that the deal with Polytrade will see 20 percent of Kingston's recycling per day saved from landfill.
"It is extremely disappointing that Kingston, along with many other councils, has been forced to temporarily divert recycling to landfill," she said.
"Kingston has managed to ensure 20% of all recyclable materials are sent for proper processing to Polytrade each day. However, Polytrade are limited by their plant capacity. Unfortunately, the balance of collected materials continues to be sent to landfill."
Council wrote to the state government in March 2018 to use funds from its "landfill levy to urgently invest in recycling services for the state."
Cr Oxley said "the Victorian Government has collected half a billion dollars through its landfill levy, which is waiting to be used and now would be a great time to hear what measures the Minister plans to introduce to support better recycling options for Victoria."
As of 20 February, approximately 240 tonnes of recyclable material from the Kingston municipality has ended up in landfill.
"Understandably, Council has received a few phone calls from concerned residents. We are working to minimise the disruption and have updated our website to reduce any confusion about waste disposal in the community," Cr Oxley said.
"Some community members have voluntarily held off on putting out their recycling bin for a fortnight to minimise the amount of waste sent to material and we appreciate their assistance and would welcome support from others where possible.
"We hope to have our recycling service back up and running very soon, so I would urge the community to keep up their good habits and keep sorting your recycling material as normal."
Frankston Council told The News it is not affected by the SKM closures, but Mornington Peninsula Shire will have to send their recyclables to landfill.
130 tonnes of the shire's recyclable waste are being "temporarily" stored at the transfer station in Rye, which is now at capacity.
Shortcomings in the state's recycling operations were exposed on 15 February when the EPA ordered processing giant SKM – which collects the peninsula's recycled waste – to stop drops at its Coolaroo and Laverton sites over concerns the stockpiled plastic posed a fire hazard.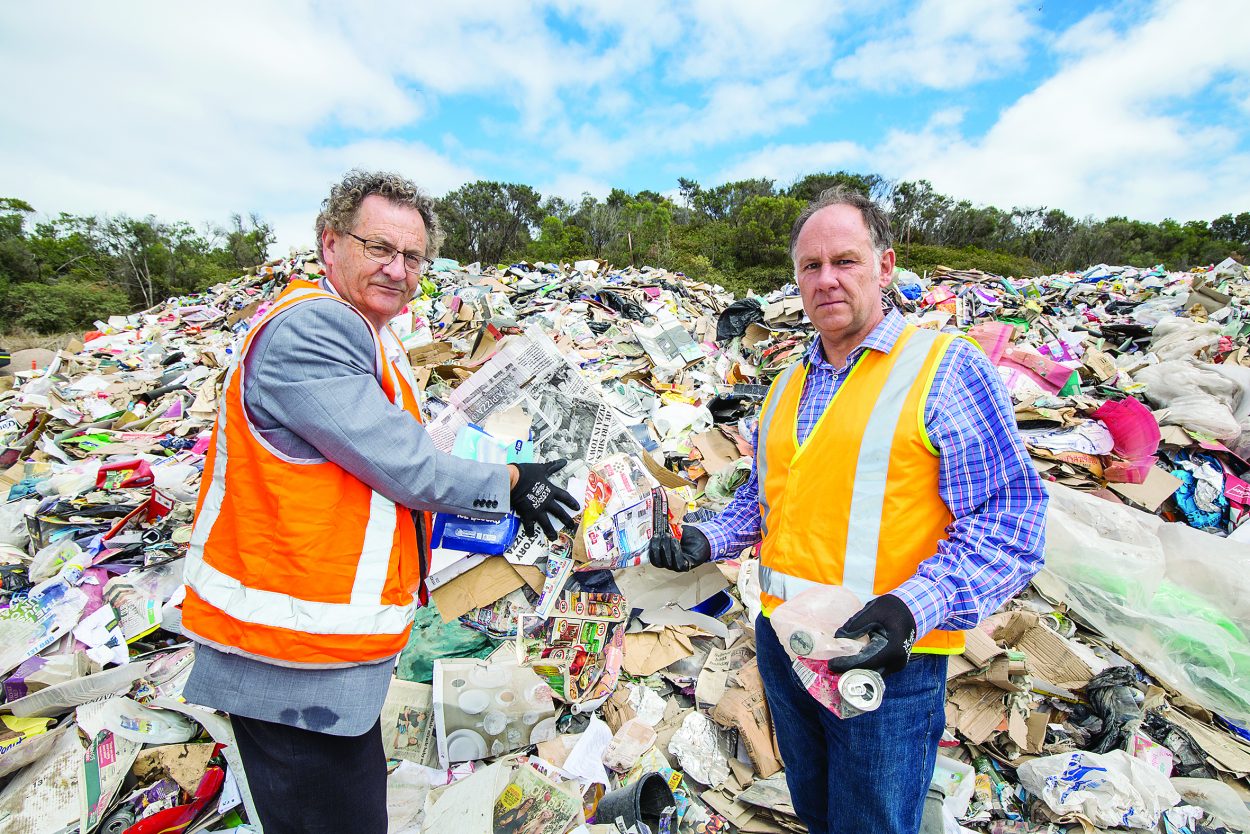 Mornington mayor Cr David Gill said on Friday that the shire had made "every effort" to continue to recycle material while not disrupting its normal collection service, but that temporary storage was "now at capacity".
"Temporary storage was a contingency if SKM was able to reopen its facility within the week," he said. "[However], much like SKM and other councils, the shire is held to regulatory limits around the amount of material that can be stored and for how long.
"Without certainty on the availability of a suitable alternative we are left with no option but to divert all household recycling to landfill until further notice from EPA."
First published in the Chelsea Mordialloc Mentone News – 27 February 2019