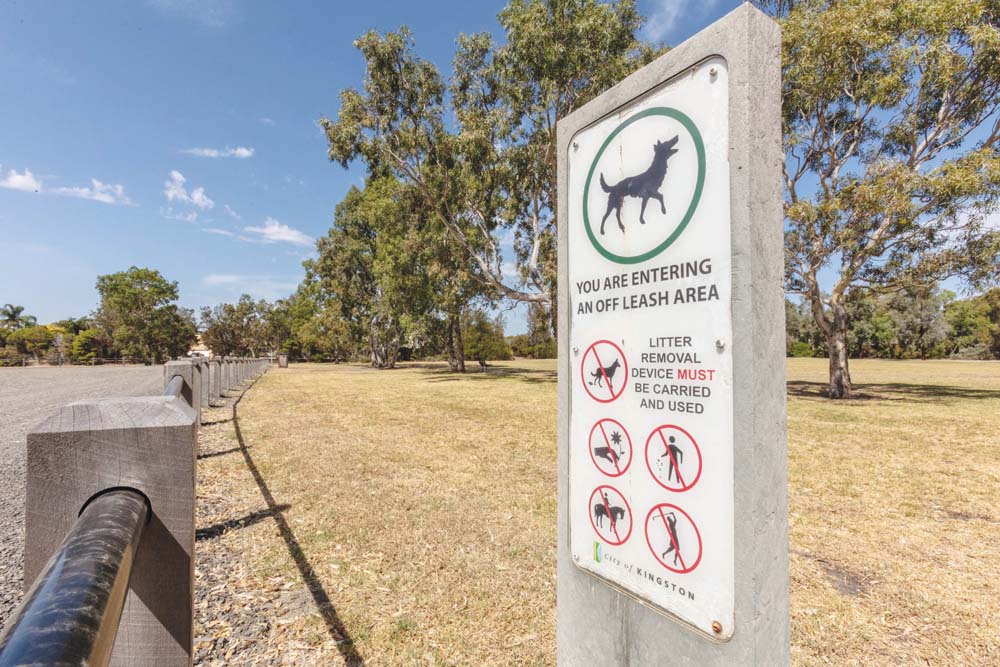 OFF leash dog areas may be fenced off and dog poo bags will be made more readily available as part of a trial by Kingston Council.
Kingston Council voted unanimously on 25 February to "undertake community consultation regarding the implementation of fencing the existing dog off-leash areas at Iluka Reserve, Aspendale and Roy Dore Reserve, provide customers with greater access to free dog-poo bags in civic and other community and animal related facilities, and implement a trial of a dog-poo bag dispenser in reserves in each Ward including Bicentennial Park, Iluka Reserve, Namatjira Reserve, and Spring Road Reserve."
The motion was moved by Cr David Eden, who said "we talk a lot about dog poo and toilets in our municipality so hopefully we can get this right so we can move on."
He said a key part of the poo bag trial would be determining a suitable material for the bag.
"We're looking at trialling dog poo collection bags. It's particularly relevant at this stage looking at recycling and plastics across Australia to look at what materials we use there," he said at the council meeting.
"Having a look at the materials, there are new types of water and bacteria resistant papers. Our officers will look into that. We will have a trial and we will report back. A lot of residents have said that they would rather a bag with dog poo go into landfill than the poo just sitting there in the reserve and go through the house with poo on their shoes.
"People on other councils talk about the bags, if we get rid of all the bags we need a solution. If we're going to stop something we need a solution and hopefully coming up with the right kind of bag will address those concerns."
The mayor Cr Georgina Oxley said "I think the dog poo bag dispensers are something we've been talking about a very long time. Other municipalities have them and we're a little bit behind the eight ball. I think it's the lesser of two evils as far as plastic and dog poo."
The idea to consult with the community on erecting fences at off leash dog areas was also supported by councillors.
"Effectively we're going back to the South Ward community and consulting on two possible locations for a dog off leash area. Both of these areas we've got some mapping that we've done and they both look like suitable areas that you can fence off with minimal disturbance. We will be going out for consultation with residents whether they are for or against this proposal," Cr Eden said.
Cr Oxley said "since discussion with South Ward community members about the off leash dog area at Edithvale Foreshore, which we then subsequently resolved not to continue and pursue with, we have had a number of requests for fenced off leash areas. These aren't necessarily new off leash areas, they are just providing greater assistance to both dog owners and people who want to visit the reserve for the playgrounds with their children and don't want dogs coming over."
First published in the Chelsea Mordialloc Mentone News – 6 March 2019