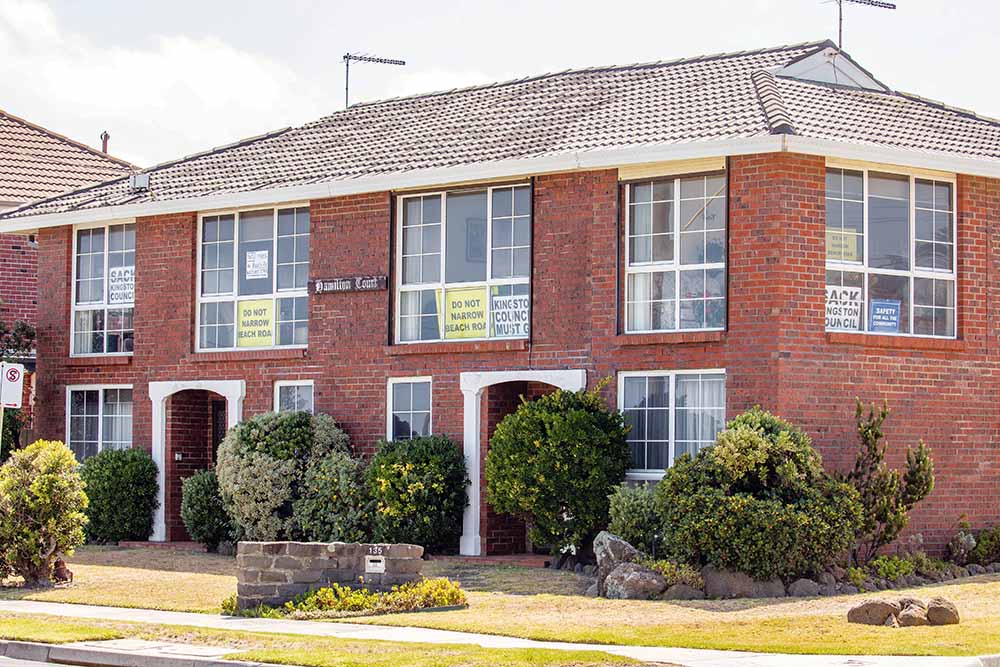 THE debate surrounding Beach Road has once again reared its head at a Kingston Council meeting, as Cr Geoff Gledhill tabled a petition with 466 signatures opposing the planned planting of trees along the road.
Cr Gledhill said on 25 February that "I have a petition from 466 residents that I'd like to present to the CEO relating to the trees in Beach Road."
"What they are seeking is public consultation on the process. The boulevard style tree planting concept has not been part of any public consultation process and they're seeking public discussion," he said.
Cr Gledhill said the signatures were from "residents", but Cr Ron Brownlees conceded that "some of the people are not necessarily locals who signed the petition, that happens when you expose it to the online component."
"This was collected in a very, very short time," Cr Brownlees said.
"What it does demonstrate is the anguish, concern, and frustration about our processes and the lack of consultation."
The tree plantings on Beach Road have been the subject of prolonged debate at Kingston Council meetings this year, with councillors storming out of meetings after votes and repeated interjection from members of the public, who have been warned that security may have to remove them.
Councillors voted on 29 January to move to refer the matter to IBAC for investigation. That vote was rescinded on 11 February at a special meeting of council.
The mayor Georgina Oxley said at the 11 February meeting that "if there are members of council or community members that feel that [the process has been improper], it is their right to go to IBAC. Members of the community have done so, and received letters back from IBAC saying there is nothing to investigate."
"The process has been made openly and transparently. In my personal opinion this is a stunt. This issue has been designed to particularly smear some councillors. I am confident in the process council has followed," she said ("Trial on trail called off by divided council", The News, 13/2/19).
First published in the Chelsea Mordialloc Mentone News – 6 March 2019