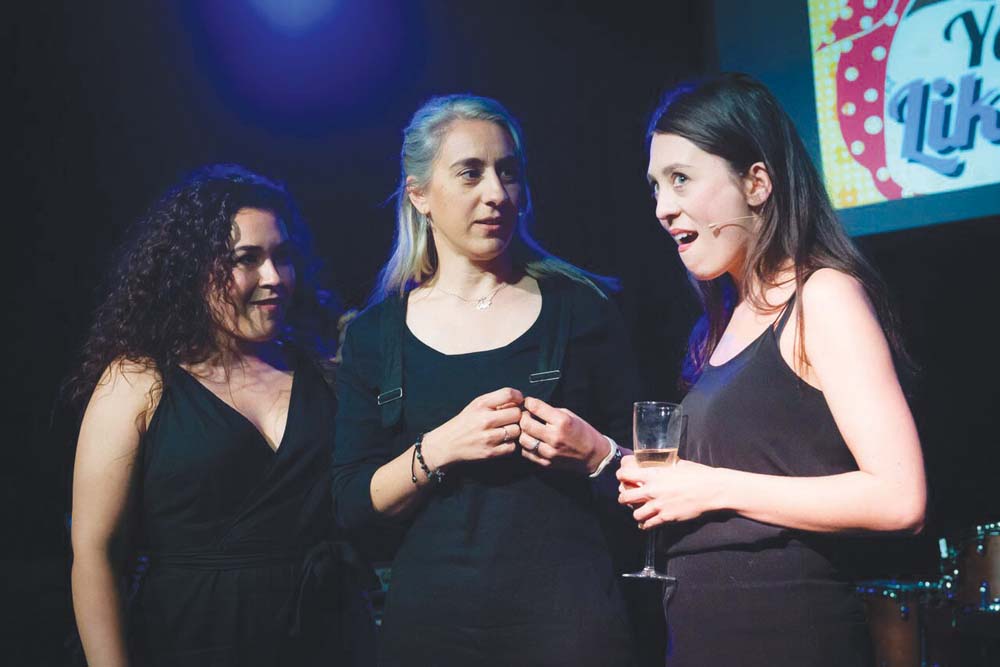 THREE comedians are teaming up to tackle the Melbourne International Comedy Festival with their show 'You Throw Like a Girl' after a stint performing overseas in Dubai.
Comedians Jess Pratt and Grace Sabbatucci, based out of Frankston and the Mornington Peninsula, and Darcy Dann have teamed up to bring their brand of comedy back home with a show that Ms Pratt says highlights the work of outstanding women through history who have gone under appreciated.
"Our show is called You Throw Like a Girl. Its a sketch comedy show that pays tribute to great Australian women in history, which is written by me. The main thing for us is about the 'throw like a girl' term. I had to stop playing football and cricket because you couldn't play with the boys past a certain age group. Now there's lots of young women coming through," she said.
"Women's rights are so important, it's fantastic it's being talked about now and it's relevant. We look back at the women who had to kick down doors to go to the Olympics or even just vote. Our show looks at one woman called Elizabeth Kenny who revolutionised how to treat polio. In essence we've got some awesome chicks around, and we want to get that message out there."
Ms Pratt said she was looking forward to getting back to performing in Australia after a six year stint living and performing overseas in Dubai.
"At one point we were all together in Dubai and we would hash out our future plans. Performing over there was a really interesting and fun experience," she said.
"Performing comedy in Dubai there are some really big differences. There's a lot of people who want entertainment and some of the places you perform are quite out of this world. On the flipside there are some strict rules and you have to be a little more careful about what you say. Some of the things we're doing with our show over here we probably couldn't do the same over there. We'll be able to get away with a bit more."
Throw Like a Girl will be Ms Pratt's first show back in Australia since her time overseas. She and Ms Sabbatucci cut their teeth performing with PLOS and Panorama in local productions.
The show will be performed at the MC Showroom from 29 – 31 March.
Tickets are available at comedyfestival.com.au/2019/shows/you-throw-like-a-girl-1