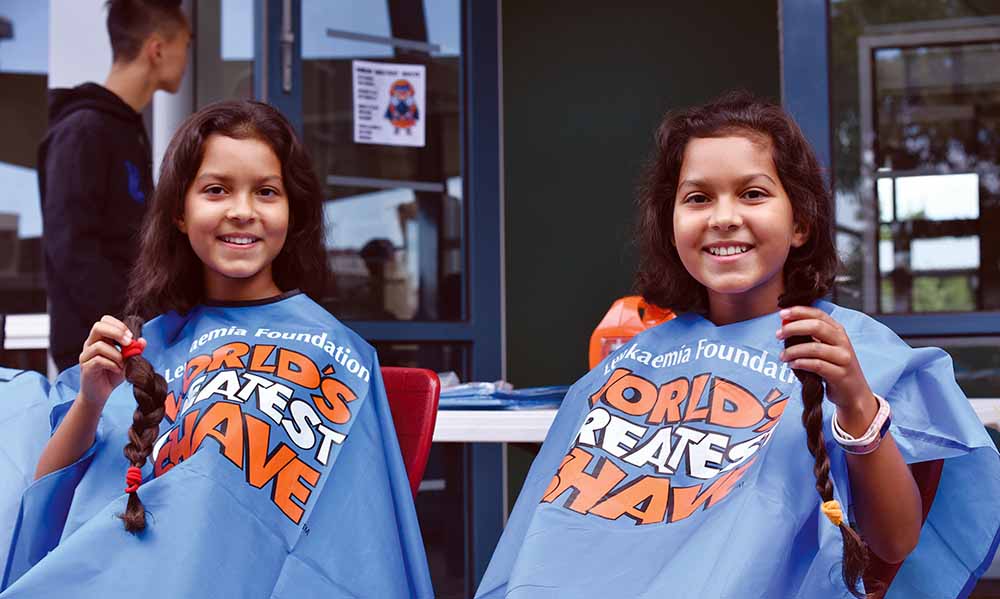 STUDENTS from Mentone Grammar School have gone under the razor to help raise money for the World's Greatest Shave.
Over 25 students decided to partake in the shave on 29 March with the goal of raising funds to help find a cure for blood disease.
Prior to the event they had brought in over $15,000 which eventually went up to over $20,000 after the shave took place.
Mentone Grammar deputy principal Jarrod O'Neill said "this year, 26 of our students from years 5 to 12 took part in the shave for a cure, raising over $20,000 for the cause."
"The students are ecstatic about being able to make such a significant contribution to the Leukaemia Foundation," Mr O'Neill said.
"The event is student run so the students feel empowered to create change, which is why it's so successful.
"Every student who participated has their own connection to the cause and there's a lot of emotion on the day."
Donations can be made at worldsgreatestshave.com
First published in the Chelsea Mordialloc Mentone News – 3 April 2019