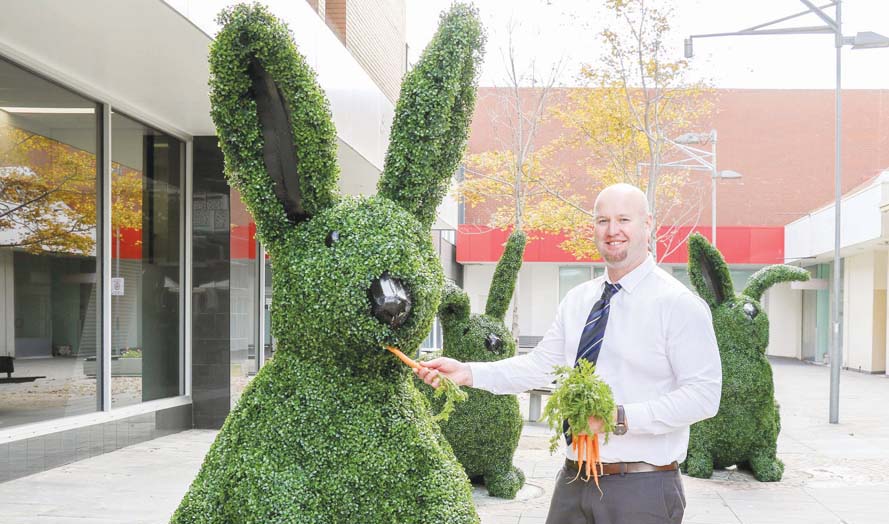 THREE new visitors to White Street mall are catching people's attention, as three 2.2 metre sculpted bunnies have hopped into the area.
The giant rabbits are part of a competition organised by council, who are offering $100 for the best picture taken with the sculptures and posted to Instagram during the month of April.
The mayor Cr Michael O'Reilly said "the bunnies are great, they're huge and the kids will love them."
"Make sure you upload your photos to Instagram using the competition hashtags for your chance to win this month. One lucky winner will win $100 for their Easter themed snaps with the bunnies using the hashtags #VisitFrankston and #EnjoyEveryBunny," he said.
"Visit White Street Mall to catch the super-sized bunnies in action and make your Easter memories in Frankston these school holidays."
More information and full terms and conditions at visitfrankston.com