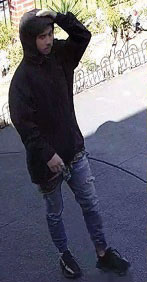 A BURGLAR is on the run after stealing a Mercedes in Mordialloc on 7 April.
Police believe that two people arrived at a Treeby Boulevard address at 2.55pm and broke into the home. They took keys to a white 2017 Mercedes A45 sedan and stole the car.
The stolen vehicle, bearing the registration number INB-99, was last seen travelling north on Boundary Road, Braeside heading toward the Dingley Bypass. It has a sticker in the rear window that reads "infinity and beyond". The car is still missing.
The offenders arrived at the house in an Audi sedan.
Police have released CCTV images on one man who they "believe may be able to assist with their enquiries". An image of the stolen car was also released by police.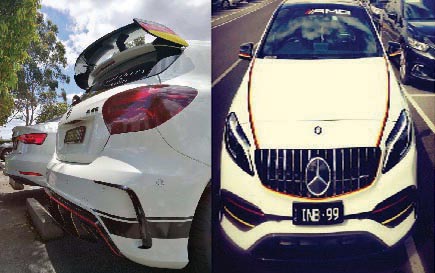 First published in the Chelsea Mordialloc Mentone News – 17 April 2019