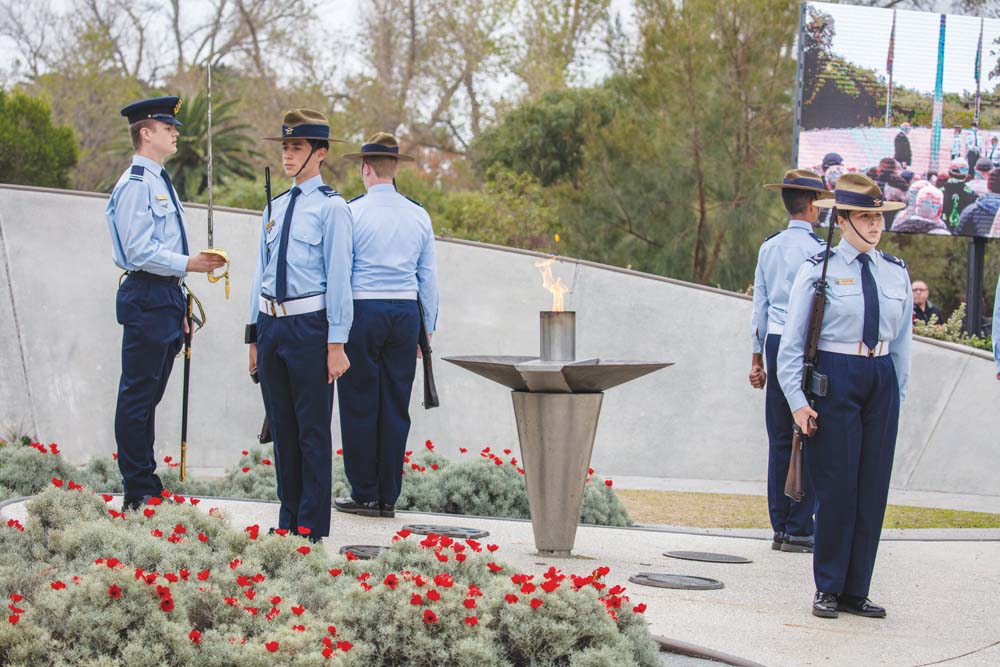 FRANKSTON RSL president Kevin Hillier is "frustrated" by Frankston Council's decision to pull in-kind support for their ANZAC Day memorial service.
Mr Hillier said that the sudden pulling of council support would prove a $35,000 hit for the RSL.
"Frankston Council have been helping us for as long as I can remember, and I've been here for 16 years. The service has grown since then, but this year they've basically decided to stop all the funding. This has suddenly become a $35,000 expense. They've told us after this year we'll get nothing," he said.
"ANZAC Day is a national day of remembrance. It's actually a community event, it's not the RSL's job to do it all. It's our job to implement the service, but now council have moved down this track and will only be providing very minimal support this year."
The RSL has held their annual ANZAC Day service at the Frankston War Memorial since 2016. Mr Hillier said the growth in attendance and interest since moving there had made running the event more expensive.
"For many years council had provided chairs and a lectern, all gratis. Since 2016, council have been providing audio, chairs, they've paid for safety audits, and provided someone from events team to work in conjunction with us. In 2014 we had complaints from people that they couldn't see or hear the service. Last year we'd done a bit extra and got two big screens, and we decided to pay a little bit towards that. Now this year they've decided to stop all the funding," he said.
"The Frankston RSL looks after our veterans, we do a lot for the community, we sponsor sporting clubs and we put money into the community. When something like this comes up it's very frustrating."
Mr Hillier said that the RSL was only made aware of council's decision in February. He said the RSL would "fight like hell" for council support, but committed to continue to hold the services.
"We will push forward. We won't stop doing them, but it's money that could be better spent on our veterans."
Frankston mayor Michael O'Reilly told The Times that support for the RSL would be lowered to that "offered to all community groups."
"Financial support was provided as agreed to between the Frankston RSL and Frankston Council for the specific purpose of the centenary commemorations, after which council support returned to the levels afforded to all community groups. Council has previously provided in-kind support to the Frankston RSL in the form of tables, chairs and a lectern for the commemorative services," Cr O'Reilly said.
"Council recognises the importance and significance in commemorating ANZAC Day and how valuable these commemorations are to the community. As with other community groups who organise events in Frankston City, the events team and other council departments will continue to work with the Frankston RSL."
The move was condemned by federal Liberal MP Chris Crewther and state Labor MP Paul Edbrooke on social media.
"With $1.39 million spent on councillor notices of motion this financial year and $22 million in surplus, I think you can afford to reprioritise and help the Frankston RSL appropriately acknowledge the people who have sacrificed their lives to make our community safe," Mr Edbrooke said.
Mr Crewther said "if any events should be supported by council during the year, it should be days like ANZAC Day and Remembrance Day in particular. In my view, it is terrible that council plans to withdraw their support for services honouring our veterans and I strongly request that they reconsider their decision to withdraw all financial and in kind support."
Frankston RSL's dawn service on ANZAC Day will take place at the Frankston War Memorial. Proceedings begin at 5.45am.