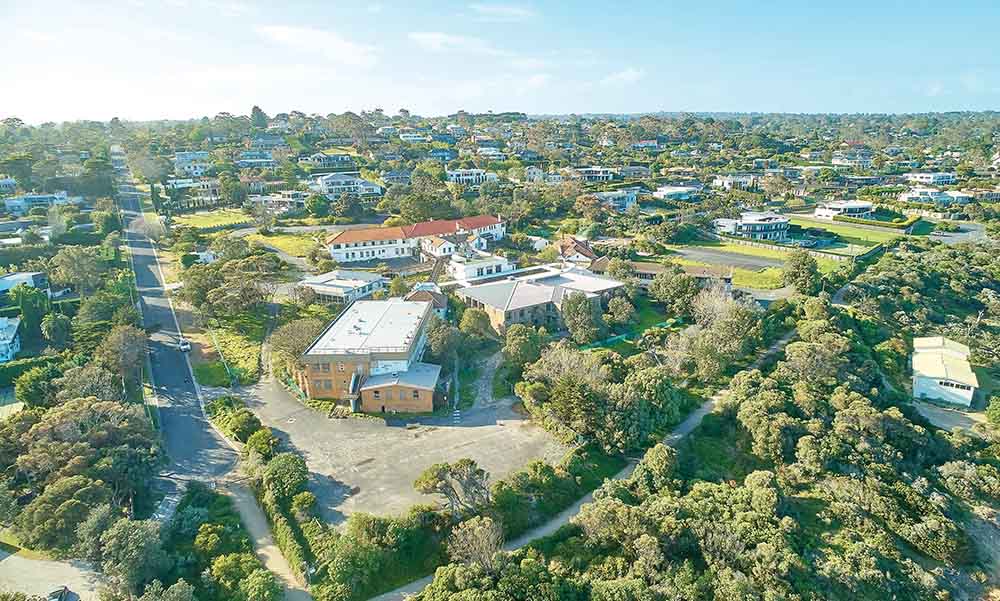 THE new owners of the former Mt Eliza hospital site in Jacksons Road last week described it as a "blank canvas offering unique opportunities".
Melbourne-based property developer Hengyi Pacific bought the 3.4 hectare site for just over $17 million earlier this year and is "currently working closely with Mornington Peninsula Shire Council to determine the … best use for the site that respects the surrounding street character".
General manager Simon Manley said he was "very excited with our latest acquisition and are looking forward to transforming the unused parcel into something special".
The developer is "working with council to determine the final outcome for the site and will look to lodge a town planning application shortly".
This could either be subdivision into luxury residential lots or high-end retirement living.
Mr Manley said heritage elements of the chapel on Jacksons Road and administration and facilities buildings from the 1930s could be part of the redevelopment. These included the Spanish mission-style buildings by prominent hospital architects Stephenson and Meldrum with their rendered masonry and tiled roofs.
"We saw it as a good opportunity as the site is, in relative terms, a blank canvas to basically start again and also to create something that the precinct will benefit from," said Mr Manley.