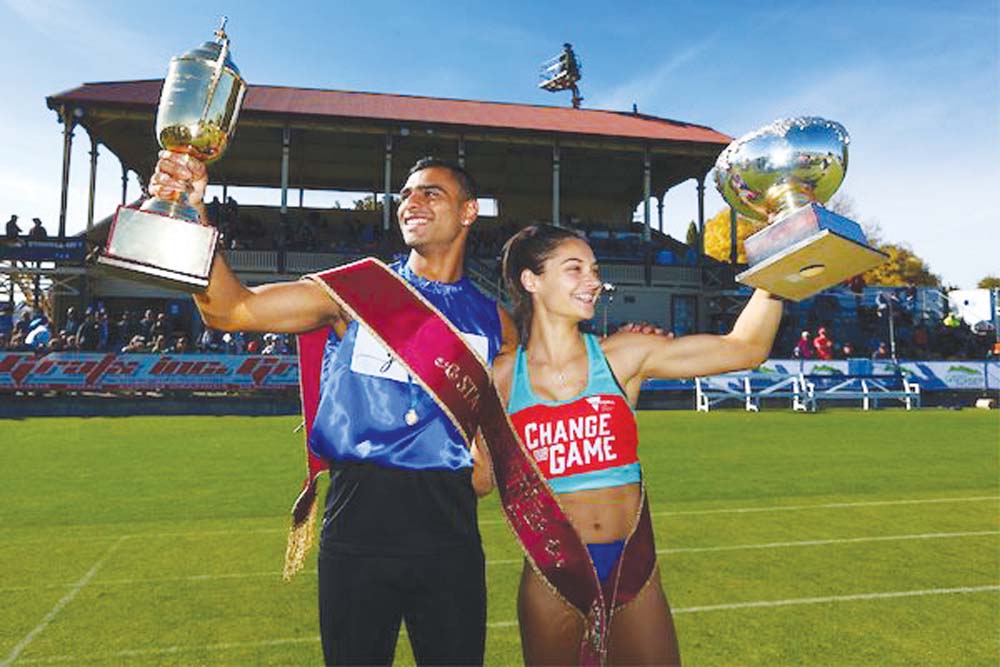 FRANKSTON sprinter Alexia Loizou has claimed victory at this year's Stawell Gift, taking out the top prize in the women's division.
Ms Loizou said it was "a dream come true" to win the race. She defeated close friend Fia Fighera to win.
"I am overwhelmed to win the Stawell Gift, it's incredible, a dream come true," she said.
"Fia is so strong, I knew she would be right on my tail so I had to go as hard as I could."
Twenty-one-year-old Loizou blitzed the 120 metre sprint, which took place on Monday 22 April at Central Park. She came in as a favourite having clocked the fastest time in the semi. She managed to smash that time and claim the win in the final by completing the race in just 13.58 seconds.
The prize for winning the women's title is $40,000