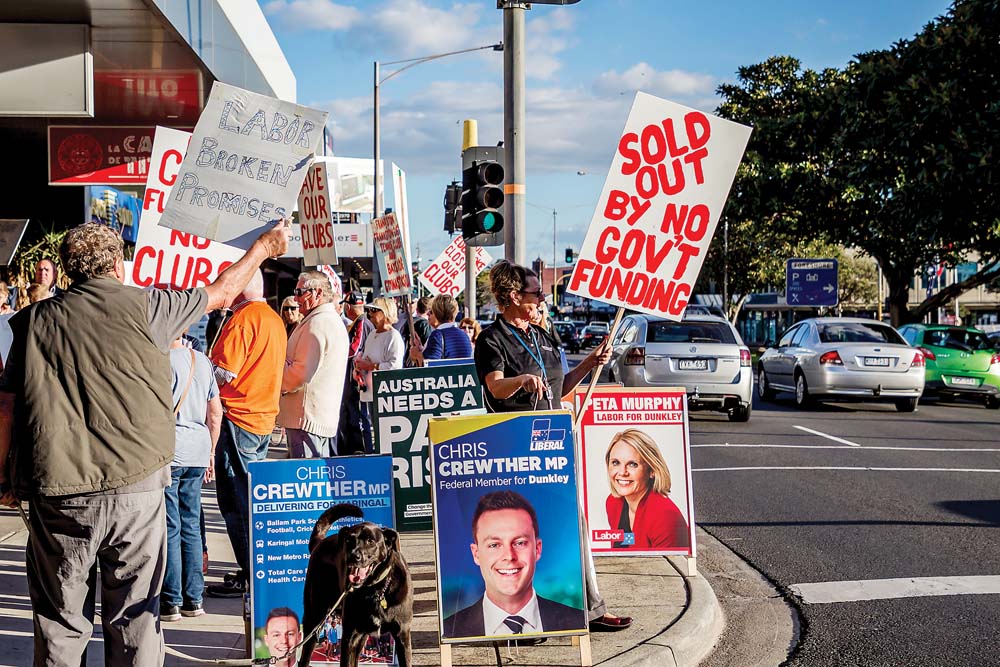 FRANKSTON Tennis Club members took to the streets to vocalise concerns about their future, with around two dozen people protesting outside the offices of local MPs Chris Crewther and Paul Edbrooke on Friday.
The future of the club is up in the air, as their current home is set to become the site of expansion at Frankston Hospital. Frankston Council has been trying to move them into revamped facilities at Centenary Park, but neither state or federal governments have met council's funding demands.
Council has asked for over $8 million each from state and federal governments to fund the project. It is believed that plans to include gymnastic facilities at the redeveloped Centenary Park have proved an expensive roadblock.
Frankston MP Paul Edbrooke told The Times that "the state government has invited council to negotiate the project scope because we have a responsibility to avoid repeats of Frankston Council's many previous unsuccessful projects which are still costing ratepayers tens of millions."
"Regardless of the fact that council insiders agree, council has refused to come back to the table and help us fund a project for the tennis club."
Dunkley MP Chris Crewther appeared with the protesters on social media to declare his support for the project, despite the fact that the federal government has not made any financial commitment to it.
"I'm very supportive in my advocacy for funding for this. I thank the council who have already put in around $11 milion," he said.
"It would be really helpful to get the state government on board to help me get the funding too."
The mayor Michael O'Reilly said last week that council would "investigate alternative options" if funding was not secured.