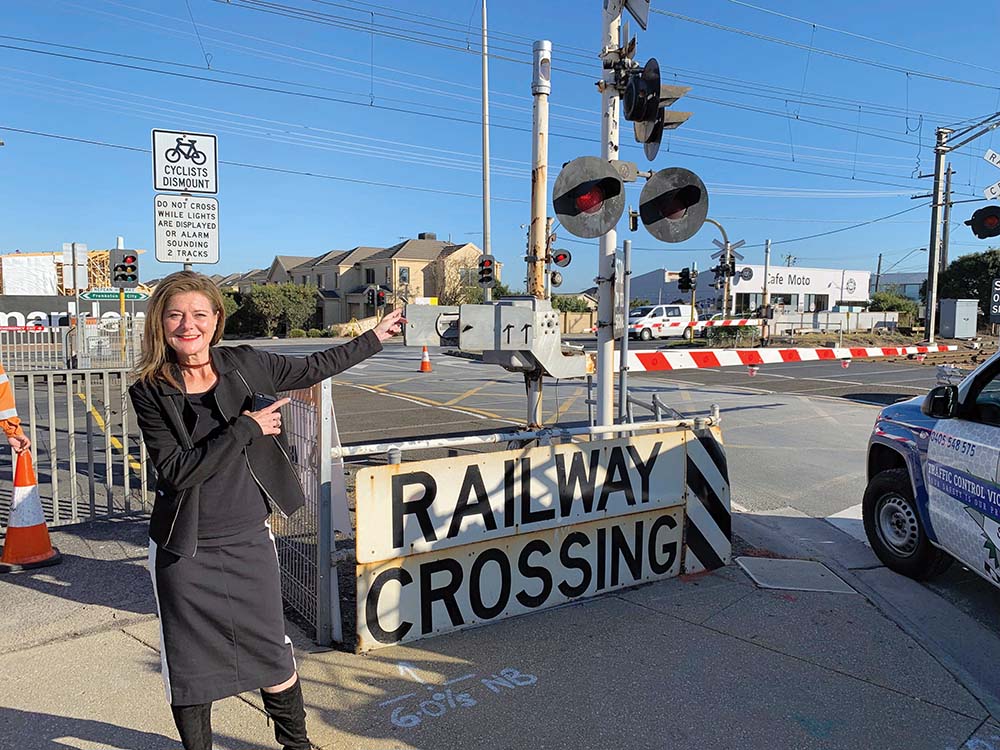 THE Station Street level crossing is set to shut within days as level crossing removal works ramp up.
The level crossing will close at 10pm on 17 May, with the pedestrian crossing remaining open until the construction of a new temporary one.
Carrum Station will close on 5 July as works continue to build a new elevated station. A temporary track will be built around the existing station and trains will run express through Carrum until the station reopens in 2020.
Carrum MP Sonya Kilkenny said "the level crossing removal work in Carrum will create a modern, well connected and vibrant beachside suburb that celebrates its natural surrounds and makes it safer and easier for people to access the things they love about the area."
"I thank Carrum residents and commuters for their patience while this work is underway and will keep the community informed about activity," she said.
"We are excited to have work underway removing Carrum's level crossings, and we've carefully planned the project to minimise disruption to train services and the local community."
First published in the Chelsea Mordialloc Mentone New – 8 May 2019