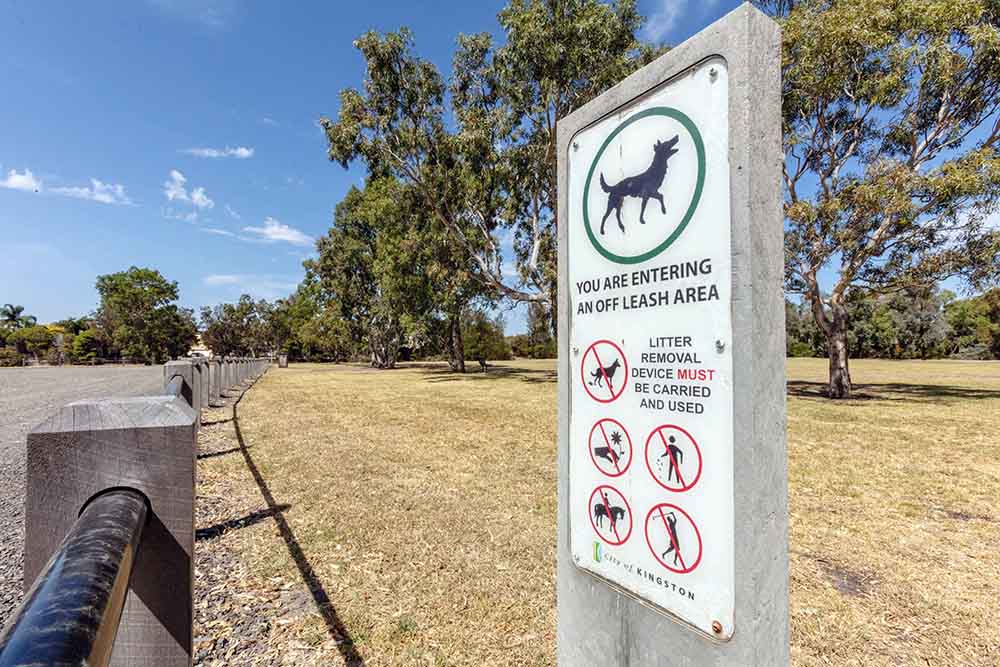 CONSULTATION with the community has begun to help shape the future of off-leash dog areas in Aspendale and Carrum.
Kingston Council voted in late February to "undertake community consultation regarding the implementation of fencing the existing dog off-leash areas at Iluka Reserve, Aspendale and Roy Dore Reserve, provide customers with greater access to free dog-poo bags in civic and other community and animal related facilities, and implement a trial of a dog-poo bag dispenser in reserves in each Ward including Bicentennial Park, Iluka Reserve, Namatjira Reserve, and Spring Road Reserve."
The consultation period has now started to gauge public opinion on fencing off the off-lead areas.
"We think fencing off the off-lead areas will allow dog owners to exercise their pets safely while allowing other park users to avoid them if they prefer," the mayor Georgina Oxley said.
"Dog owners would still need to have effective voice control of their pets but fencing the area could give greater confidence to owners and other park users that dogs will be contained to specific areas of the park.
"We're keen to hear community feedback on the idea from regular park users and dog owners before we make any final decisions."
Cr Oxley said that public consultation about a 24 hour off-leash dog area at Edithvale beach resulted in council trialling free dog poo bags.
More details can be found and feedback can be submitted at yourkingstonyoursay.com.au
First published in the Chelsea Mordialloc Mentone News – 8 May 2019