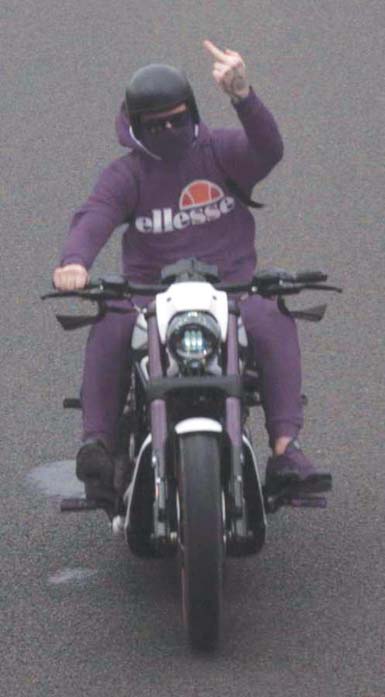 SOMERVILLE Highway Patrol are hunting a motorbike driver who will be able to assist them with their enquiries into a high range excessive speed offence.
The driver was spotted driving along Peninsula Link Frankston.
The driver of the purple Harley Davidson motorcycle was wearing a purple hoodie with purple pants and shoes. The driver had a tattoo on the back of their hand.
Information to Crime Stoppers 1800 333 000.