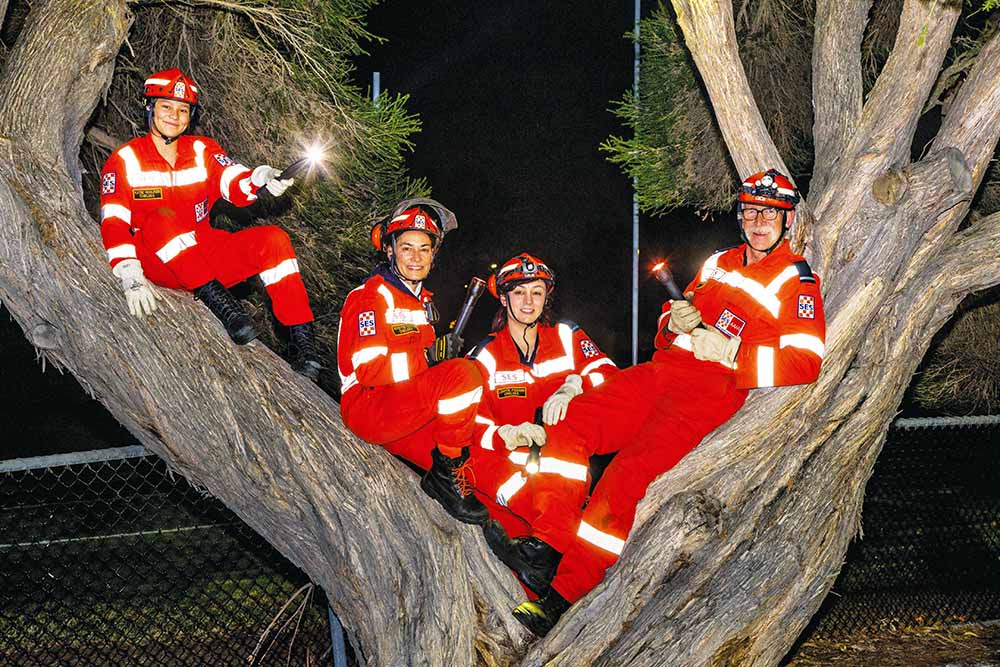 CHELSEA SES are paying thanks to their volunteers and encouraging others to get on board and help out too as part of National Volunteer Week, 20 May – 26 May.
"Wear Orange Wednesday" will be held on 22 May, with members of the public encouraged to don orange to pay tribute to the hard work of SES volunteers.
Chelsea SES member of 16 years Phil Wall said that volunteers were the lifeblood of the local SES.
"If we took the volunteers away from the Chelsea SES there would be nothing. We can have all the flashy equipment in the world, but without the people nothing gets done," he said.
"These are ordinary people you know and see everyday. You don't have to be somebody special to be a part of this. SES volunteers are just people like me or you.
"I've been asked why I do it and why I give up my time, and it's because at the end of the day, someone has to. At any time any of us could be in trouble and need the SES. Our people say that they want to be there, and they help out."
Mr Wall said that as part of the week, Chelsea SES will be profiling their hard working volunteers on their Facebook page.
"Going through all our volunteers and the one thing that kept coming through was that I could look at them and think that they're not what I expected to see. None of us are heroes, we're just people who want to help," he said.
"It is also a two way street, and after 16 years I've got more out of it than I've ever put in. It's an incredible feeling to make a positive difference."
More information on how to volunteer with SES can be found at ses.vic.gov.au/volunteer
First published in the Chelsea Mordialloc Mentone New – 15 May 2019